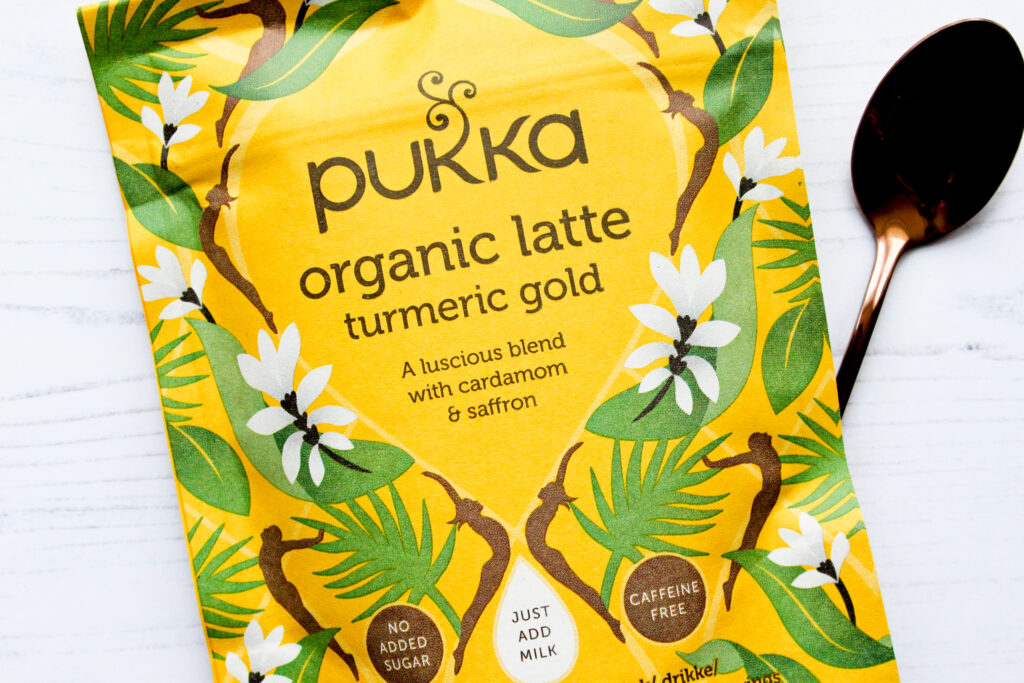 Who:
As brands go, Pukka have made an authoritative and exceptional name for themselves since launching into the wellness scene back in 2011. If you're looking to find out about the healing power of herbs and spices, this company is your one-stop shop. The co-founder, Tim Westwell, wanted to bring these wondrous ingredients into mainstream, especially through their extensive range of teas. In fact, I can safely say there is a tea for almost every ailment: digestion, cleansing, improved energy, relaxation…the list goes on. I was specifically drawn to Pukka for their comprehensive range of Turmeric-related products, as I myself am something of a self-confessed Turmeric-nut. I simply can't get enough of the ingredient. In the last week, I have used a Turmeric face mask, have taken it in supplement form, and have also used it in one of my favourite chicken curries. There's not many incidences where Turmeric is not involved in my life!
First Impressions:
As a company who really know their herbs and spices, you instantly feel assured that their products will be of superior quality – the power that comes with a respected brand. I'd also been looking for a hot drink for the upcoming winter season and the Turmeric Gold Organic Latte seemed the perfect remedy for someone who is always searching for the perfect warming concoction. Additionally, the golden yellow packaging practically leaps off the shelf with an easy to store pouch which fitted in perfectly to my already overly-stocked cupboard!
The Taste: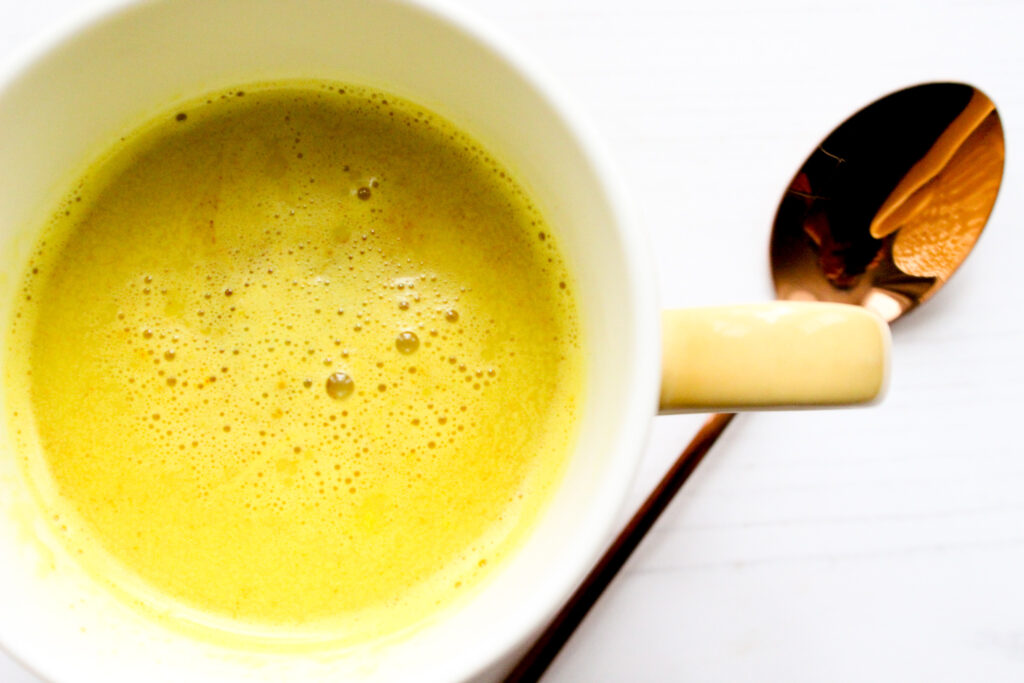 The silky, creamy mixture is quite simply the definition of comfort drinking. You'll notice that the rich golden hue is as vibrant as any offering from cafes or restaurants. The mixture also includes the heady flavours of cardamom and saffron, with their rich, perfumery scents blending perfectly with the turmeric. You'll also notice the warming inclusion of ginger which nurtures the tummy as much as the soul.
It's also a super easy drink to make. I used a mixture of Almond milk (unsweetened) and Cashew milk as the balance of these two always works well for me – not too bitter, not too sweet. You simply warm the milk in a saucepan but equally you could use the microwave for convenience. In the mug of your choice, create a little paste of the turmeric powder with a dash of milk and then pour in the warmed milk. They also suggest a little honey if you have a sweet tooth but I find the mixture of cashew and almond offers the perfect amount of sweetness for my taste.
Will I buy again:
I'm actually really impressed by the quality of this product as the 'homemade' version of a popular drink often falls short of restaurant/cafe quality. In fact, I would say it is just as good (if not better) than some of the Turmeric lattes I have been served when dining out. It's certainly going to become a fixture on my shopping list.
You can buy Pukka Turmeric Latte from Waitrose