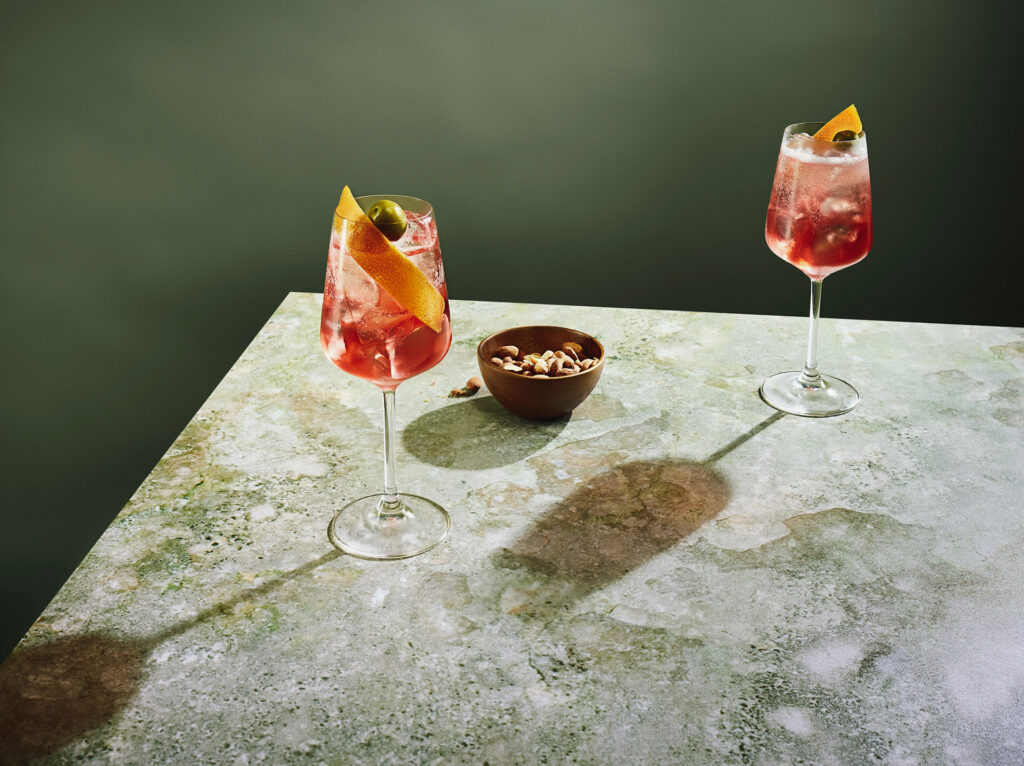 The brilliant people at Æcorn Aperitifs are bringing non-alcoholic drinking into the modern age with a delectable choice of premium, NA aperitifs. It's a booming market with increasing numbers choosing to opt out of traditional drinking, leaving the quandary of how to make 'non-drinking' a more exciting option. What's great about Æcorn Aperitifs is their products are incredibly versatile and can be mixed with tonic or soda water, and can even be added to liven up a traditional cocktail.
Long are the days when the only 'grown-up' option to offer a non-drinker was the obligatory glass of Shloer (probably about as exciting as it got). I'm thrilled to say that the non-drinkers at my upcoming Christmas gatherings are going to have a lot more choice this year. Chin chin!
Tell us your inspiration for starting Aecorn Aperitifs?
Three and a half years ago, Seedlip embarked upon a mission to help change the way the world drinks. Today, the non-alcoholic category is thriving and more and more people are opting for an NA alternative. Æcorn Aperitifs hope to help solve the dilemma of what to enjoy with food when you're not drinking, equipping restaurants and sommeliers with a credible non-alcoholic alternative to pairing with food. 
What is unique about your product?
We're the world's first range of premium non-alcoholic aperitifs – designed to awaken the appetite and to be enjoyed at any occasion, especially over dinner or simply at drinks with friends.
How do you go about creating your distinct aperitifs?
The Æcorn Aperitif range comprises of three varietals, each one based on English Sparkling wine grapes; chardonnay, pinot noir and pinot meunier. These are pressed early to create a crisp, refreshing liquid known as verjus. Using this as our base, and adding botanicals from all over the world, including the humble acorn, we have created a range of big, bold and complex aperitifs.
Current favourite ingredient to work with?
We have a huge apple tree in our back garden, so currently everything has apples in it!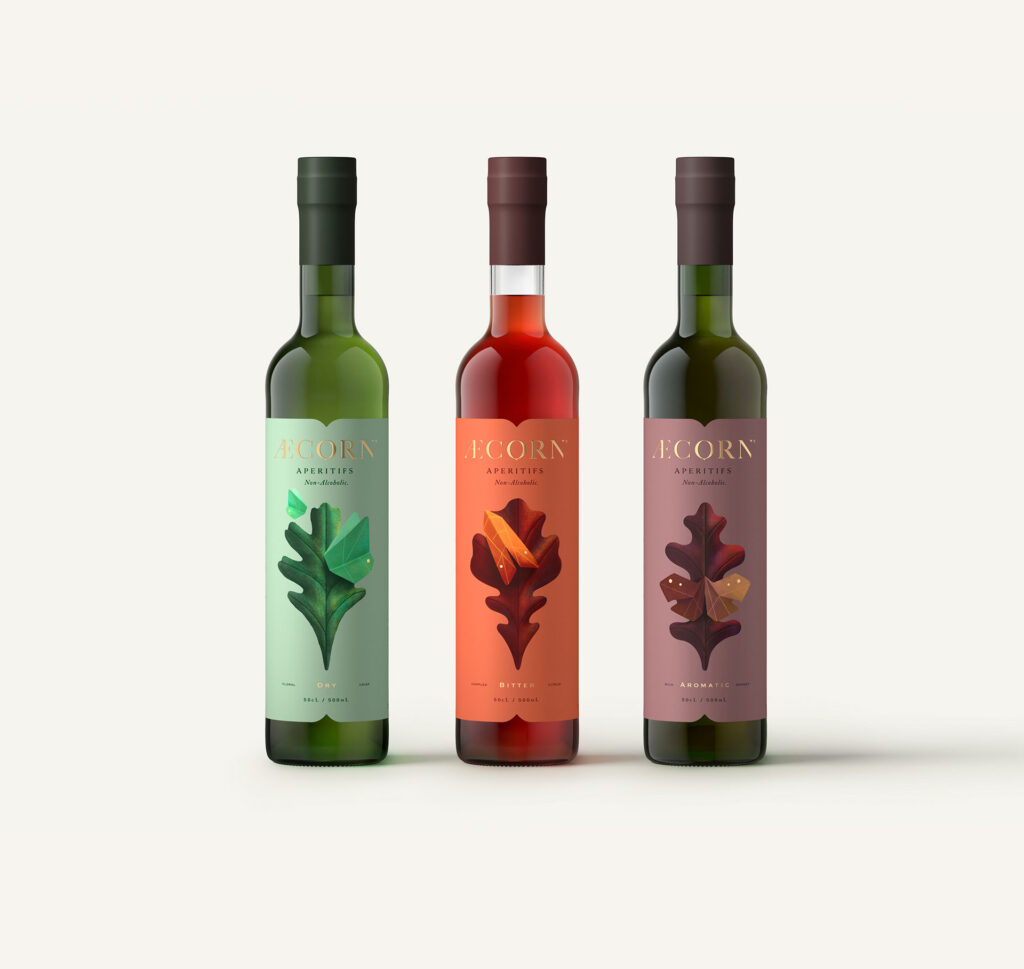 What do you think has brought about such an upsurge in non-alcoholic drinks?
How we eat, drink and socialise has dramatically changed in recent years and will continue to evolve as our awareness of how our consumption affects the health of our planet, as well as own health and wellness. Today's rhetoric, particularly with Gen Z is that 'knowledge is power' and 'health is wealth' and younger people in particular have become astutely aware of how their drinking habits will affect their long-term health and are consciously choosing to minimise alcohol and hangovers in order to prioritise fitness and productivity.
Drinking levels are at their lowest since 2005, and since Seedlip's introduction 3 ½ years ago we have seen a groundswell of support for providing great, complex NA options in bars and restaurants all over the world. Æcorn looks to continue that momentum by additionally providing options that work well with food as well as complimenting Seedlip. 
Favourite non-alcoholic cocktail recipe?
Our delicious NOgroni!
Ingredients:
25ml Seedlip Spice 94
25ml Æcorn Bitter
25ml Æcorn Aromatic
Add cubed ice
Method:
Stir for 3-4 seconds to chill, garnish with an orange peel (cut to a diamond shape) and serve in a rocks glass.
What food would you suggest goes particularly well with your aperitifs?
Æcorn Dry spritz for a Christmas toast with family and friends and Æcorn Aromatic with Christmas pudding and mince pies!
Where can we buy your products?
Waitrose, Selfridges and from our website.