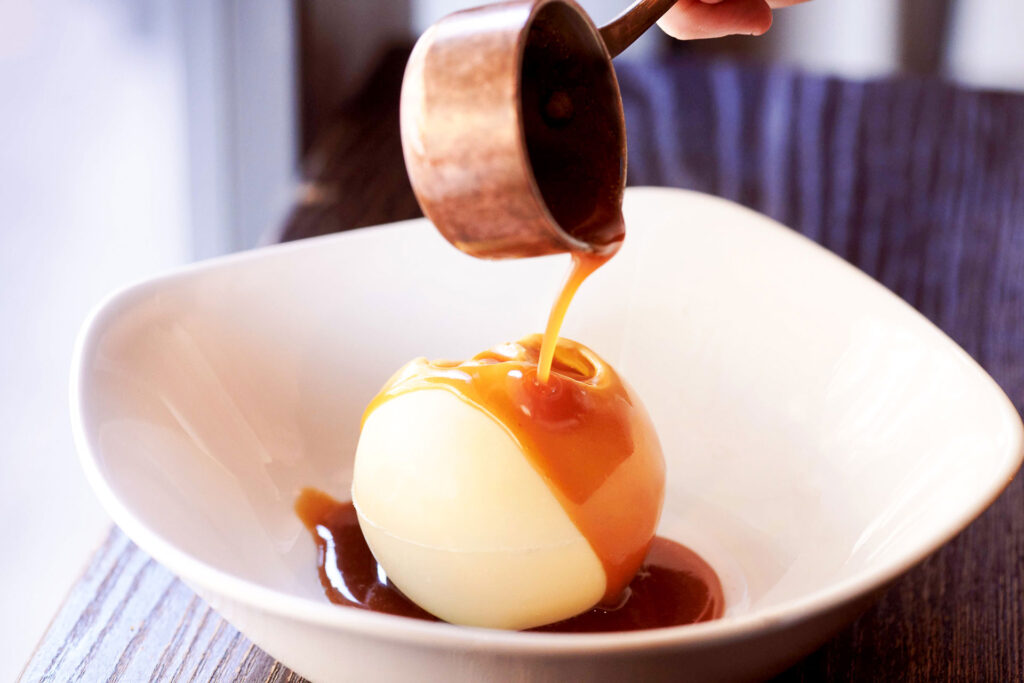 I first encountered Helen Clark's incredible dessert creations at a press event at the newly launched P.F. Chang's in London. I was eager to review the menu, as well as meet the man himself who had travelled from the US for the opening of his latest venture. After being thoroughly indulged on some superb dishes, including the now legendary Dynamite Shrimp, I was ready to leave when I was urged to stay for dessert. At the time, I was so full I barely thought I would have room for one last mouthful, let alone an entire dessert, when my colleague and I were presented with a final instalment of Gorgonzola Cheesecake and Port poached pear. What happened next was a bit of a blur, however, I was informed that I put up a good fight (with my fork, that is!) for as much of the divinely creamy cheesecake my little fork could manage. I had to know immediately the genius behind the dish and so swiftly began my culinary admiration of the ridiculously talented, Helen Clark. As Head Pastry Chef of P.F. Chang's, her dessert creations are quite honestly worth the trip in itself. If you haven't met Helen before, here's a little introduction to the pastry-wielding magician – that's actually how I like to think of her!
Tell us what first inspired your career as a pastry chef?
I always loved the idea of being a chef when I was younger. My Grandma was a keen cook and I loved to bake. I started watching Ace of Cakes which followed Charm City Bakery and the amazing creations they did. So, after that I started making novelty cakes myself and fell in love with it.
Where did you train?
Le Cordon Bleu in Bloomsbury
What were the challenges when first embarking on your career?
There were many challenges! Kitchens are a very tough place to work. I was such an innocent girl from the country when I started my first job as a chef, and it was a real eye opening experience. I don't face those kinds of challenges now, but I do struggle with being a Head chef at such a young age because a lot of people don't take you seriously and you really have to prove yourself in this industry.
What is it like working for P.F. Chang's as their Head Pastry Chef?
It's been a great two years for me, to come into such a big brand and be responsible for setting up a whole new section and to have complete control over the menu is actually quite rare.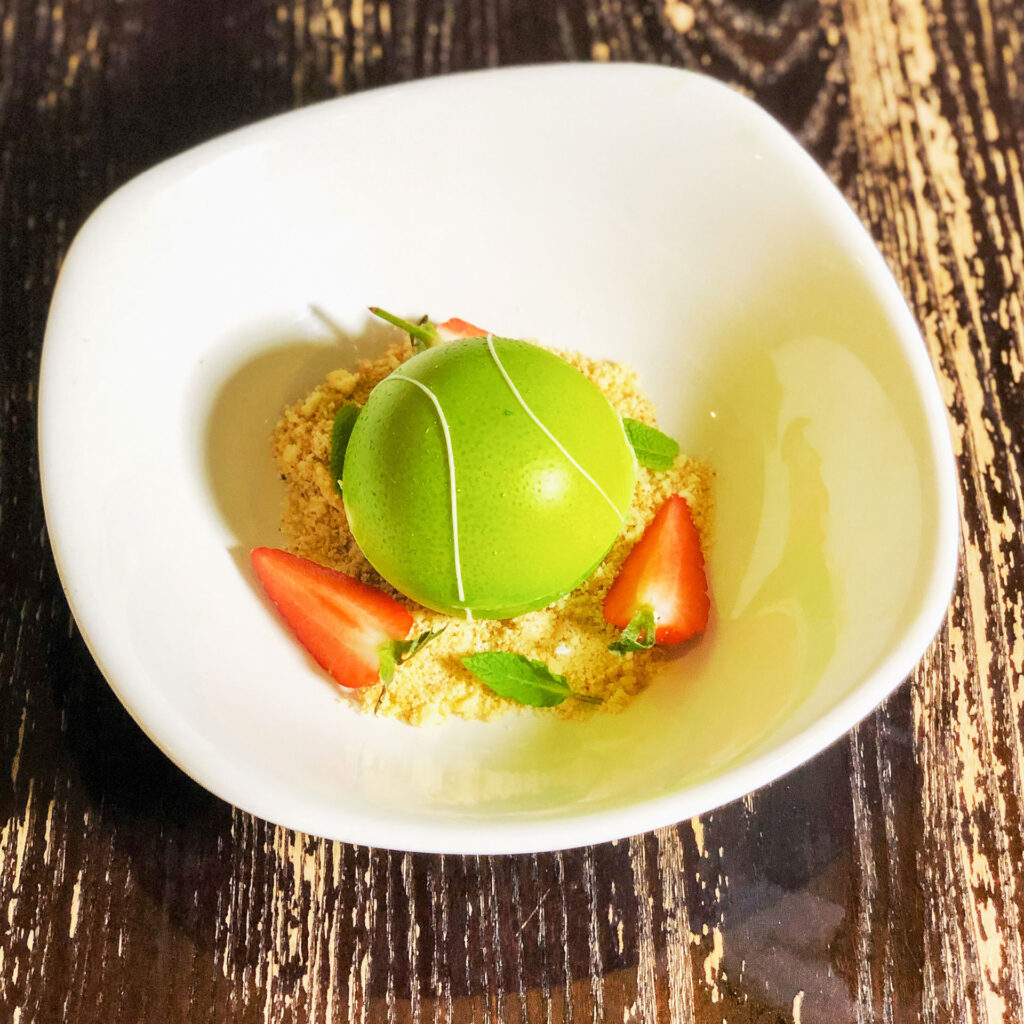 Do you have a particular dessert that you like to make?
I love to make wedding cakes, however, it's always a really stressful process but also a very rewarding one.
Which dessert holds the best memories for you?
The Christmas snowman I created last year. It started off as such a crazy idea. I actually never thought we would be able to do and it became absolutely massive!
Favourite ingredient to work with?
Sugar. It's probably the most diverse ingredient and there are so many ways you can work with it.
Can you tell us about the desserts coming up for the winter season?
I'm working on a few new ideas for our Christmas menu, but I don't want to give away too much at the moment. It's going to be hard to top the snowman from last year.
To find out more about Helen's latest creations, follow her on Instagram https://www.instagram.com/helenclarkpastry/