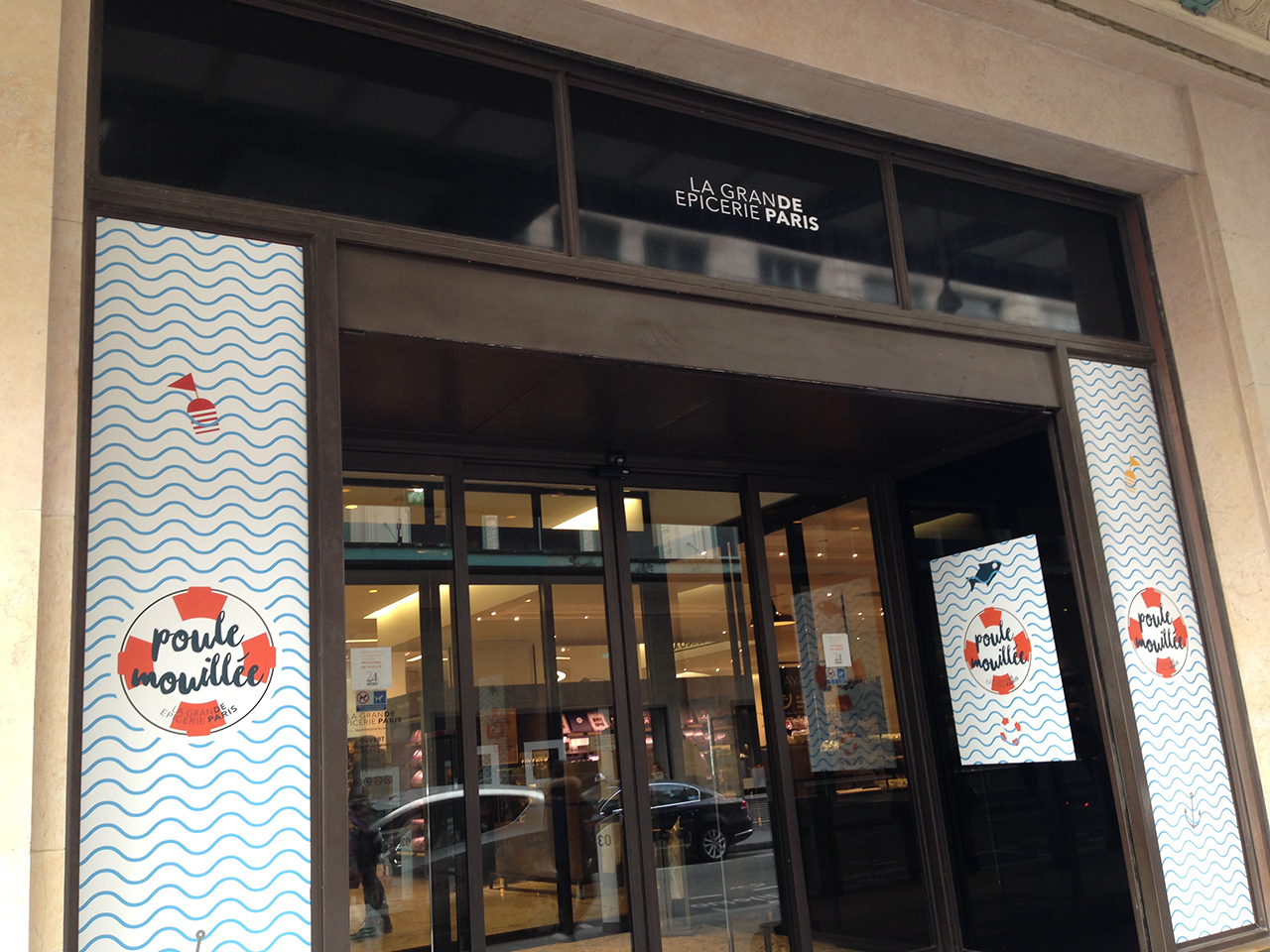 Paris is a city which lives and breathes food, and is arguably the world's leading food capital; you could say, the ultimate foodie destination! At La Grande Epicerie you'll discover a curated selection of some of the finest international foods, as well as a fresh produce section which is second to none. In short, this top foodie destination is designed to tantalise all your culinary senses!
On a perfectly mild Parisian afternoon I boarded the 87 bus to Place Sevres Babylone to my foodie mecca, La Grande Epicerie. If you haven't visited before, think of La Grande Epicerie as the ultimate one-stop shop for all your foodie needs. The store first opened in 1978, and continues to welcome foodies all around the world for a gastronomic shopping experience like no other.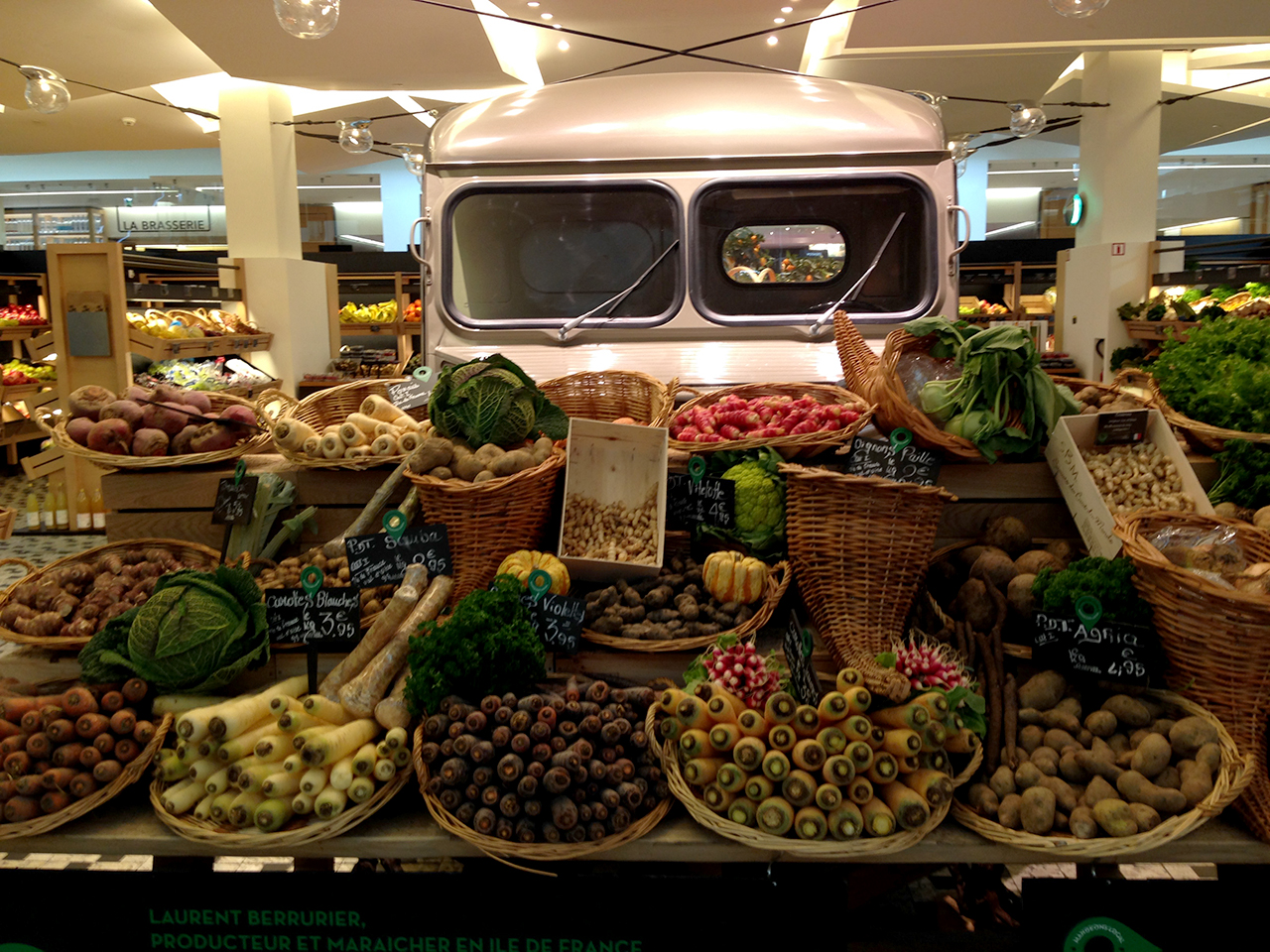 For me, I enjoy visiting this store on my own as it really allows me the time and freedom to peruse the items at my leisure. On my most recent visit, I spent two and half hours just wandering around and still could have stayed longer. It's the perfect place to discover the latest produce as well as keeping up to date with your favourite foodie brands.
One of my most beloved areas of the store is a section with all international food items with its perfectly curated selection, so whether you've been after some really good pasta from Italy or you're craving candy from back home in the USA, this store has you covered. These are just a few of the items on display when I visited: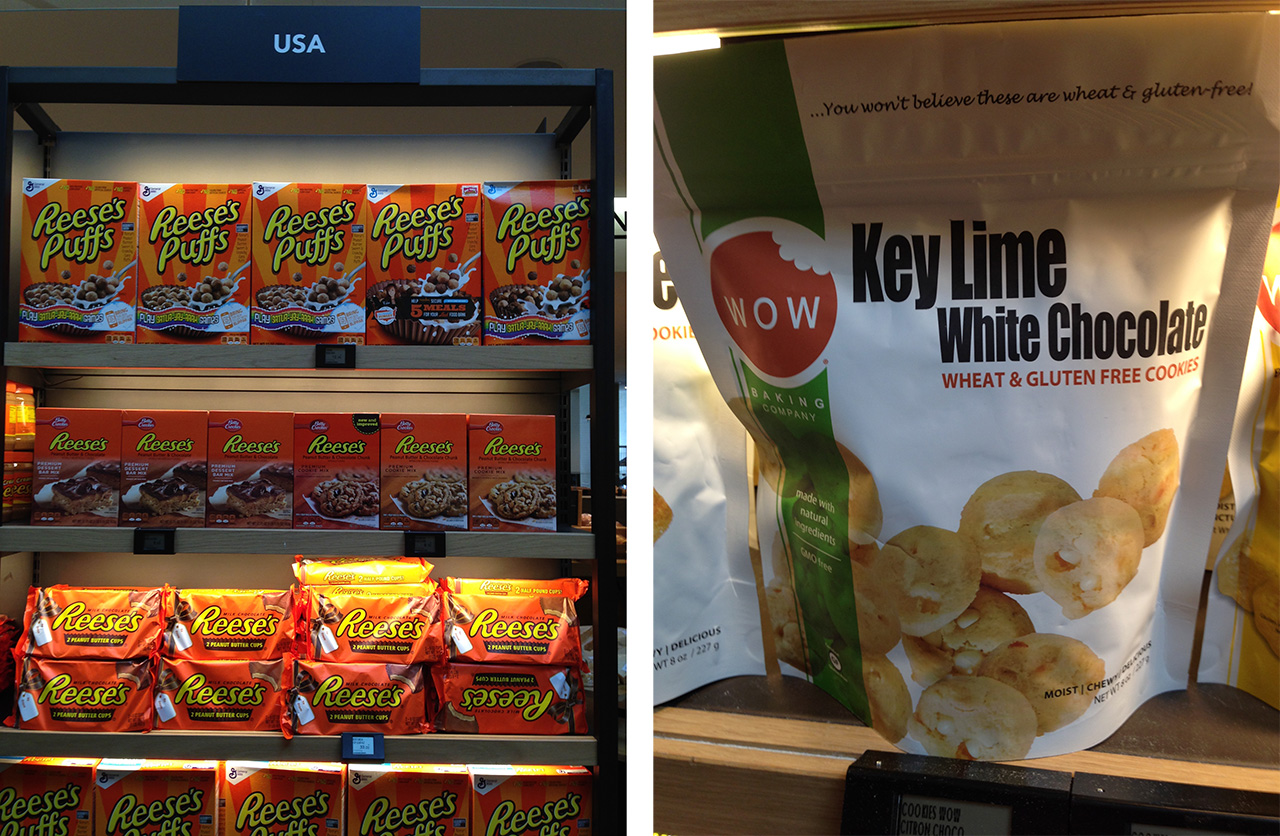 Of all the areas of La Grande Epicerie the section I kept returning to was the Condiments aisle – as a fellow foodie you will know it's a lot more exciting than it sounds! Shelves upon shelves of some of the most inventive and mouth-watering sauces, dips and dressings. I must point out here that I always give myself a budget when I visit this store as it's just so tempting to laden your basket with all manner of goodies. This time, I opted for the Gelee de Safram which is this divine-tasting apple jelly, beautifully flavoured with saffron which works wonderfully with cheese, particularly a hard cheese such as cheddar. I was also fixated on this decadent sounding truffle mayonnaise which I now wish I had bought, but at least I have this photo to salivate over!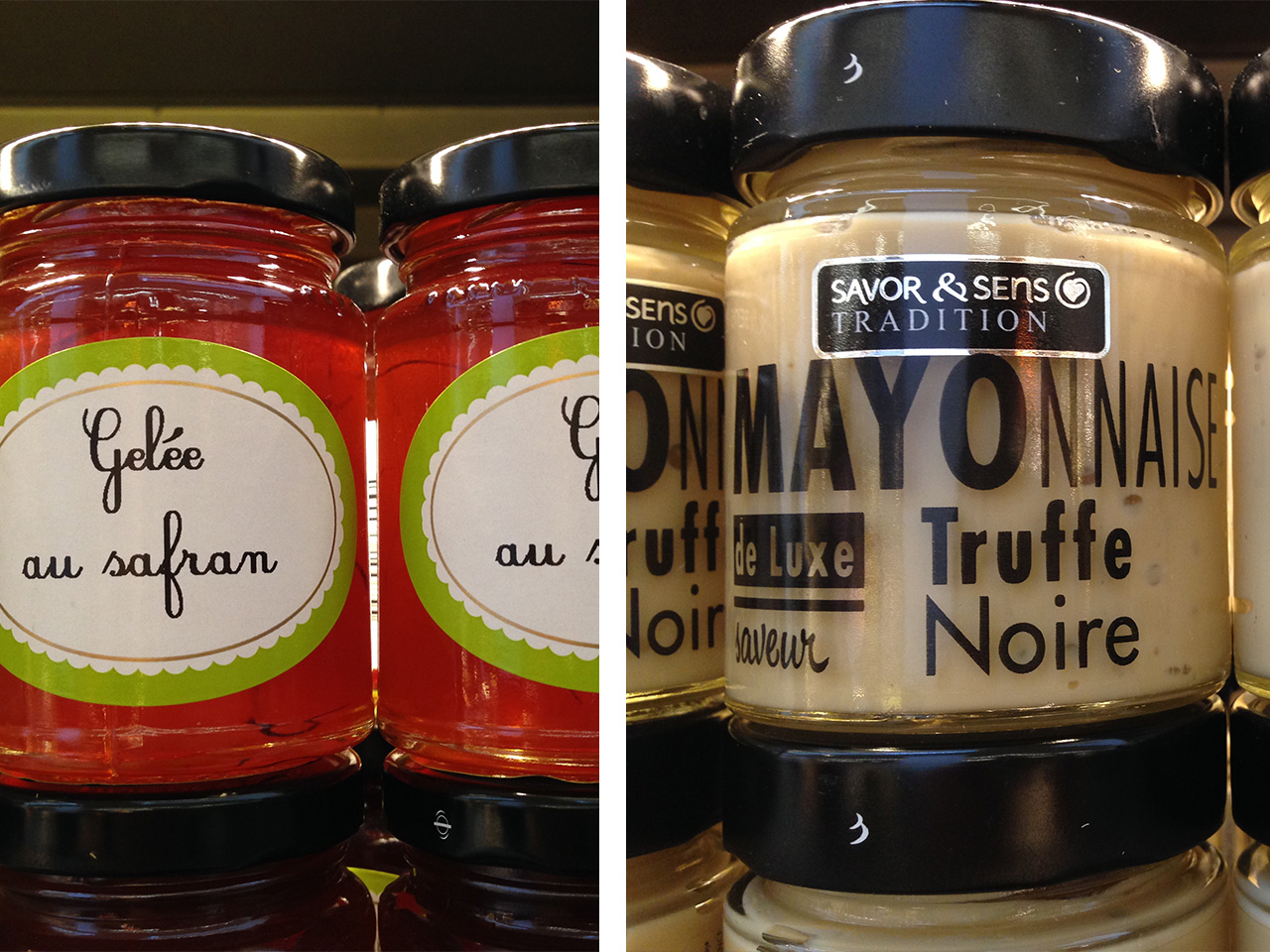 I'm also a fan of their sweets and chocolate section which is extensive to save the least! One of my favourite 'sweet' brands is Fauchon which have a gourmet range of jams and confections at the store. Their stylish packaging makes the items just too pretty to open!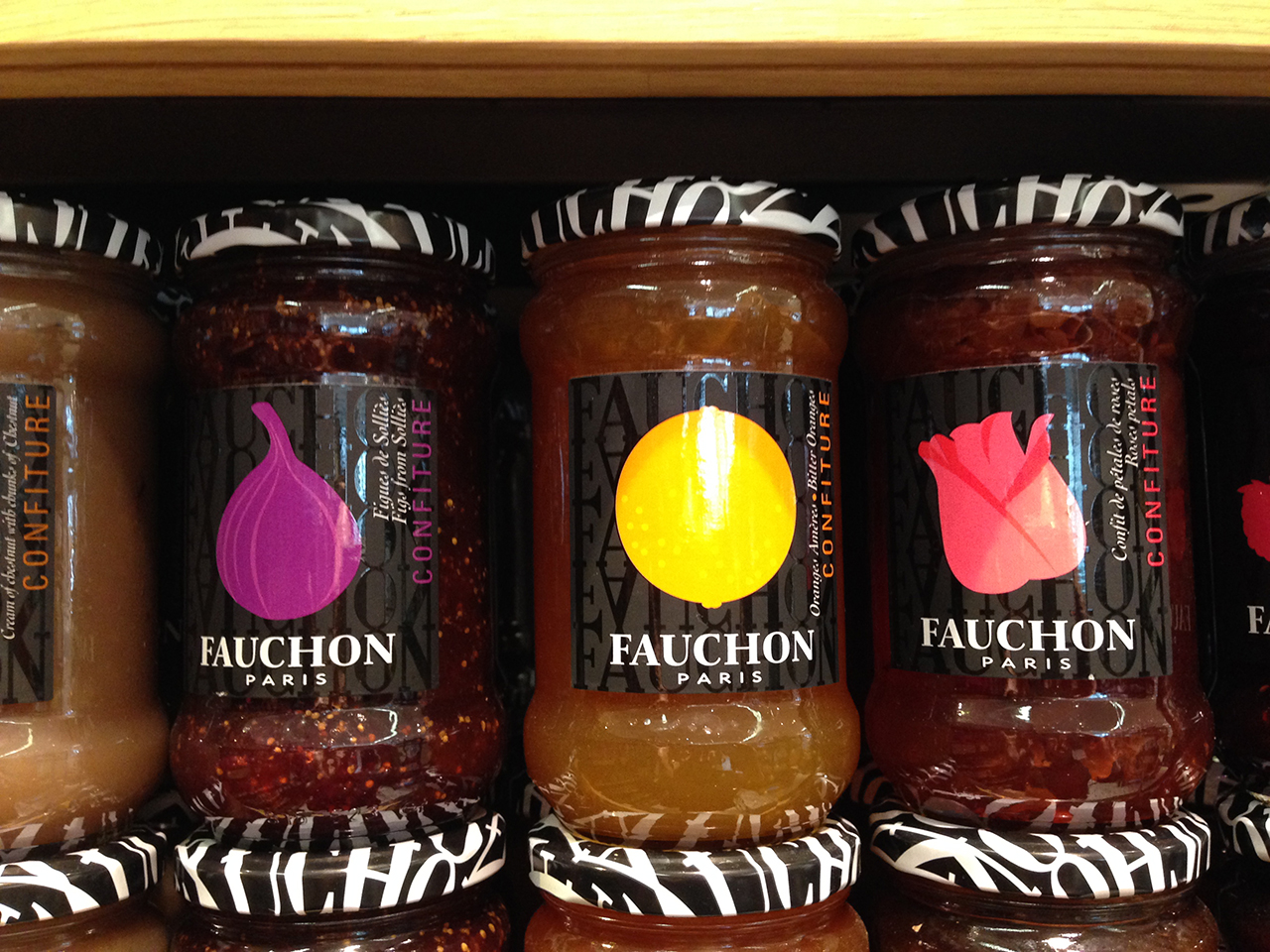 I also spied some of the cutest tins ever with this Andy Warhol-inspired Marilyn Monroe box of chocolates as well as these banana sweets, which I'm obsessed over.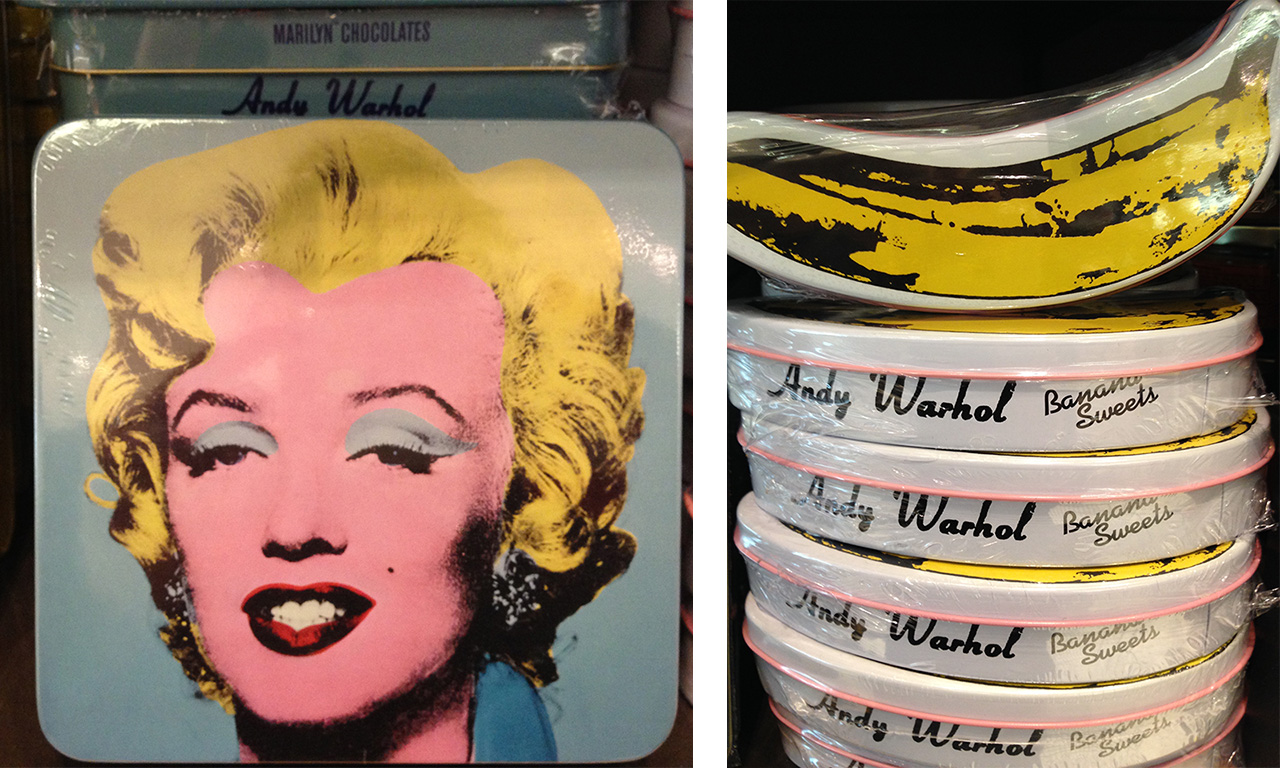 In my opinion, you can't visit Paris without sampling some of their sumptuous patisserie creations and their fresh desserts counter was a wonder to behold. The most delectable eclairs, lemon meringue tarts, and Easter-inspired creations had me transfixed…and just a little bit hungry, too!
If you're planning a trip to Paris, I highly recommend visiting this wonderful store. It's a great opportunity to pick up some interesting foodie gifts, as well as fresh purchases for the day such as bread, cheese and deli items.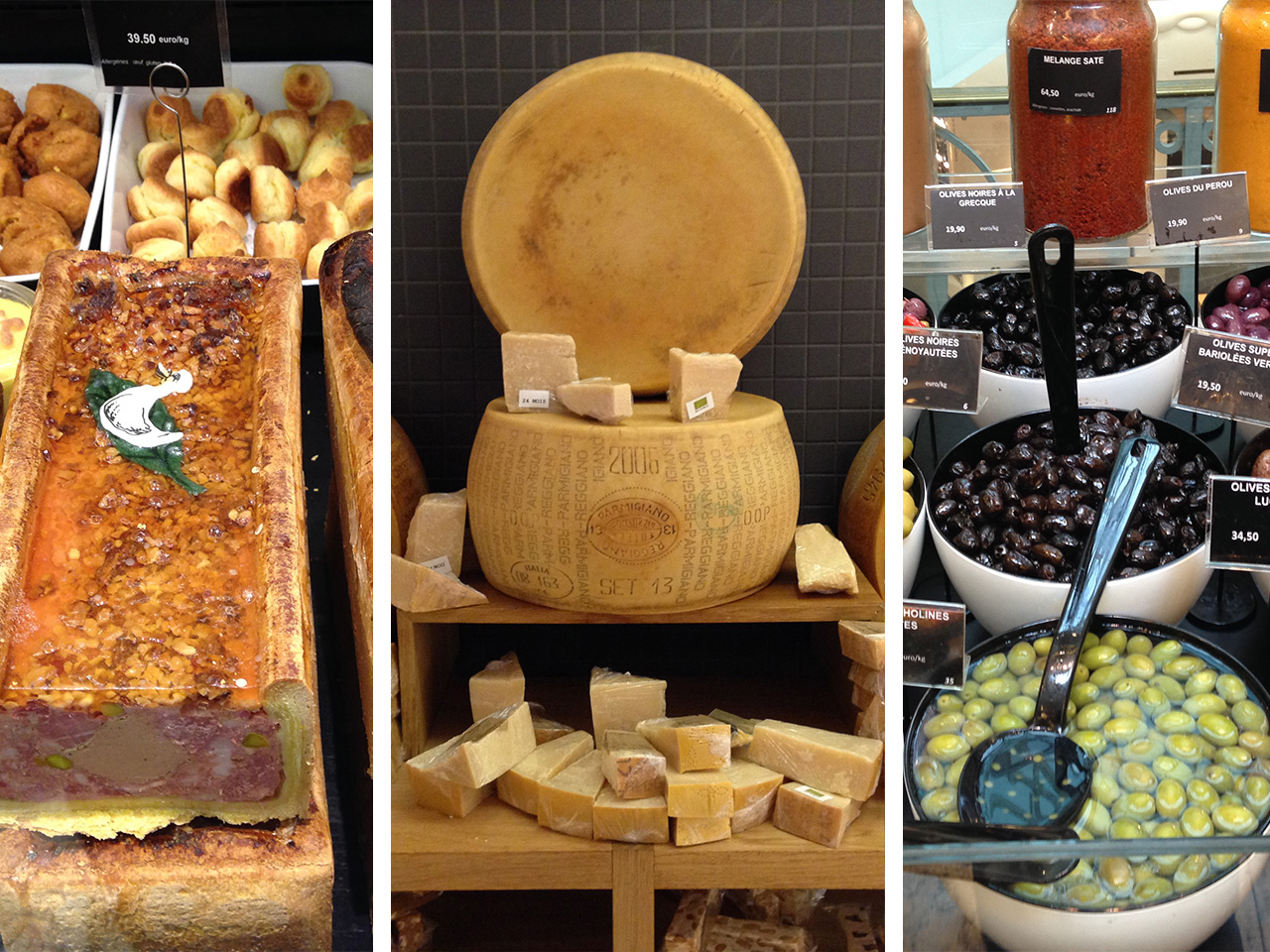 La Grande Epicerie de Paris
38, rue de Sevres
75007 Paris
France
Open Monday to Saturday: 8.30am – 9pm
Twitter: @grandeepicerie