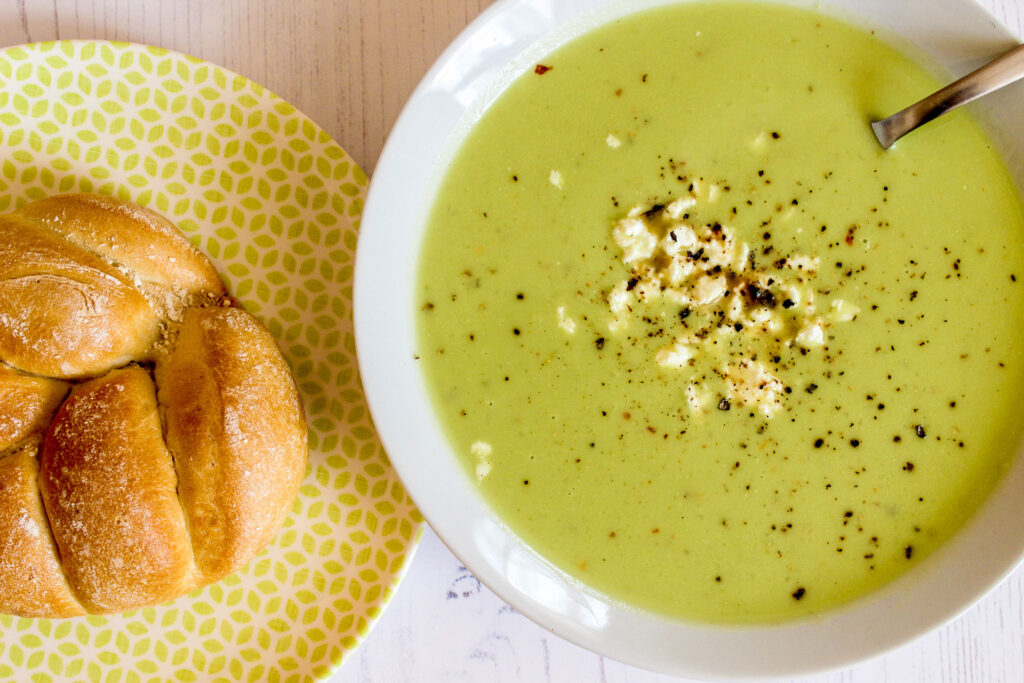 I'm unashamed in my absolute adoration of avocado. I eat it on toast, tacos, and have even been known to eat it with a roast dinner! There's no meal where avocados aren't welcome. It was this obsession that led me to turn the component parts of a classic avocado toast into a delicious, comforting soup.
In this recipe, I've experimented with both double cream and almond milk, but I actually prefer the mellower flavour that comes from the almond milk; it makes the soup a little lighter for those lunchtime eats. However, the added richness of double cream is simply delicious, so you can't really go wrong with either.
For me, this is one of the easiest soup recipes to make as I tend to have most of the ingredients in the kitchen. I like to make a batch and then leave a couple in my fridge (ready to eat!) and then 3 spares to store in the freezer.
Ingredients:
Serves 5
4 medium-sized avocados
1 red onion
850ml vegetable stock
200ml almond milk (alternatively use double cream for a richer flavour)
85g feta cheese
1tsp chilli flakes
1 tablespoon olive oil
Salt & pepper
Method:
In a saucepan, heat 1 tablespoon of olive oil, and then add 1 chopped red onion. Simmer on a low heat for five minutes until the onions are soft and translucent. Add 1 teaspoon of chilli flakes to the softened onions.
Next, add 850ml of water to the pan and 1 vegetable stock pot. Let the ingredients come to a boil and leave to simmer on the stove.
Meanwhile, peel and roughly chop 4 avocados and add to the saucepan. Simmer on the stove for a further 10 minutes.
After 10 minutes, take the saucepan off the heat and add 200ml of almond milk and 85g of chopped feta. Use a handheld blender to puree the mixture until the consistency is smooth and creamy. Season well with salt and pepper.

Serve with a final topping of crumbled feta and extra black pepper.