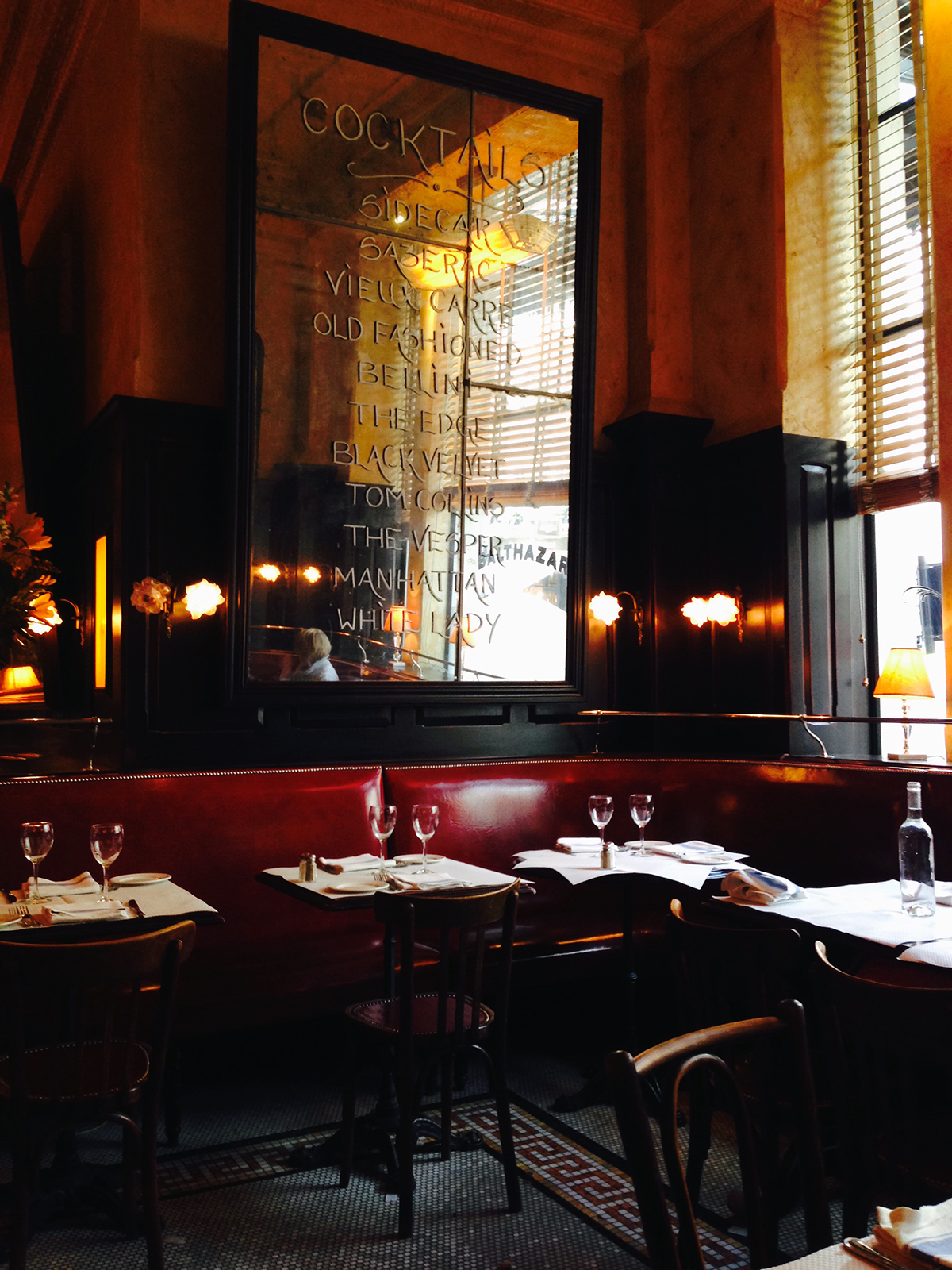 I'm often asked, 'Where is a great place to eat in London?' and of course, that doesn't have an one-answer response. There are so many superb places to eat, and it also largely depends on budget and what kind of cuisine you're looking for. However, more often than not, I find myself coming back with the same answer, 'You have to go to Balthazar!' and for very good reason.
In the last couple of years, I have visited Balthazar at least five times (including an impromptu visit for their decadent scrambled egg and crab breakfast!) and I like to think that each time it just gets better and better. Balthazar is open from breakfast through to dinner, serving up their delicious and extensive menu of French bistro food.
Located in the heart of Covent Garden, just off the main Piazza, Balthazar is arguably one of London's best restaurants. It first opened its doors to great fanfare in 2013, as the sister-restaurant to the renowned Balthazar in New York City. The new London restaurant was promptly lauded by critics and celebrities alike, eager to be seen at London's hottest eatery. Three years later, what remains is a restaurant that has truly earned its praise, and is now firmly in my books as one of London's top restaurants.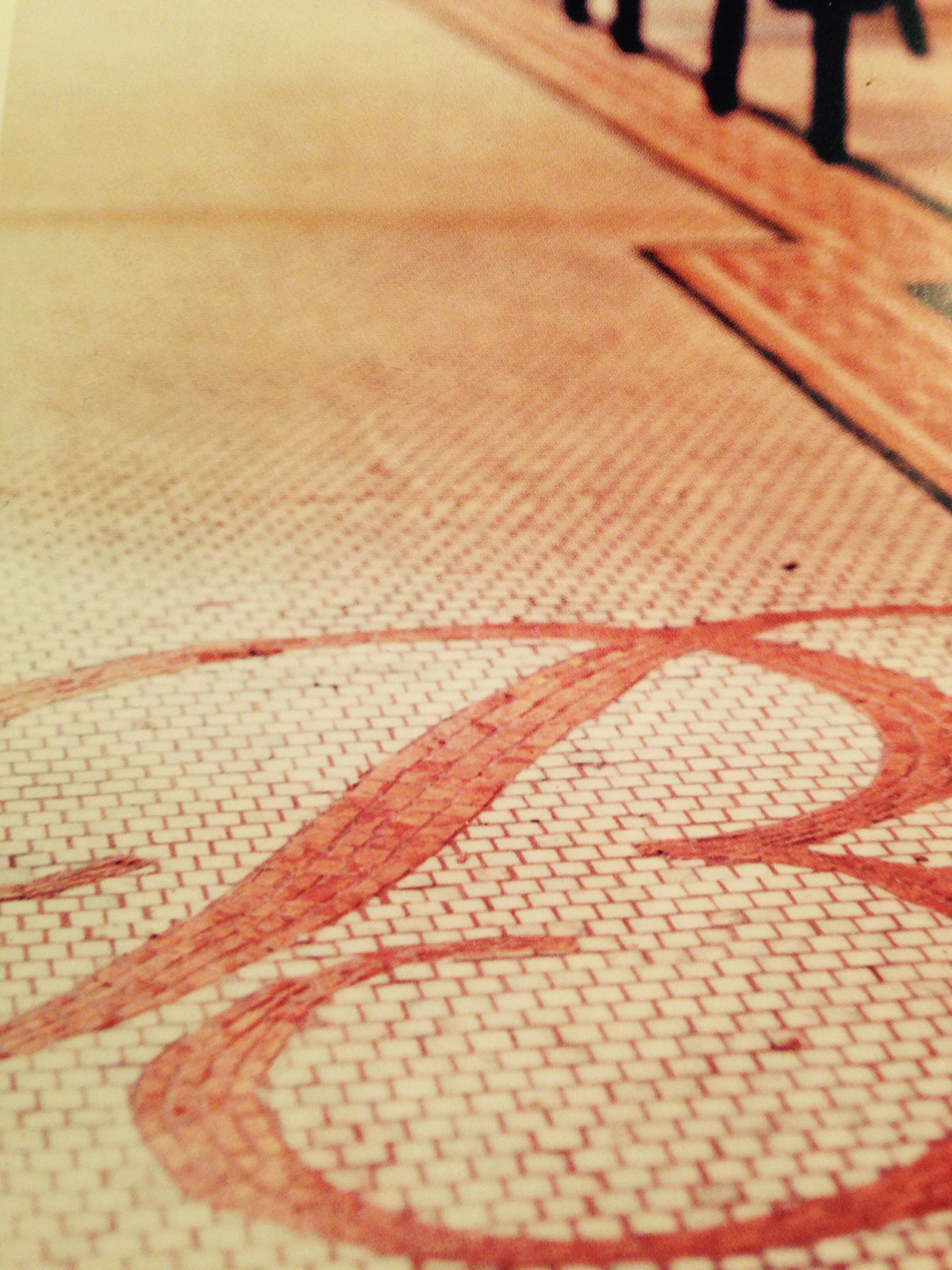 Any trip to Balthazar must first begin with a cocktail, which can be enjoyed at their beautiful bar, or, if you have booked in advance, you can sip your aperitif from the comfort of your table.
They have a lovely selection of both alcoholic and virgin cocktails. I have recently been going through a Peach Bellini phase so that is my tipple of choice. I can also highly recommend the Gin Fizz for that clean crisp taste which is a great way to cleanse the palette before the mouth-watering dishes to come.
The first course to the table was the famous Onion Soup Gratinee which was positively oozing with a decadent cheesy topping. The onions were beautifully soft, and the onion broth rich and flavoursome. The combination of the onion soup with the salty cheese crust made for the most unctuous, savoury mouthful. As I write this, it brings me back to the intense flavours of what must be one of the best soups in London. Actually, I think 'soup' doesn't quite capture the magnificence of this dish – it has to be consumed to be fully understood!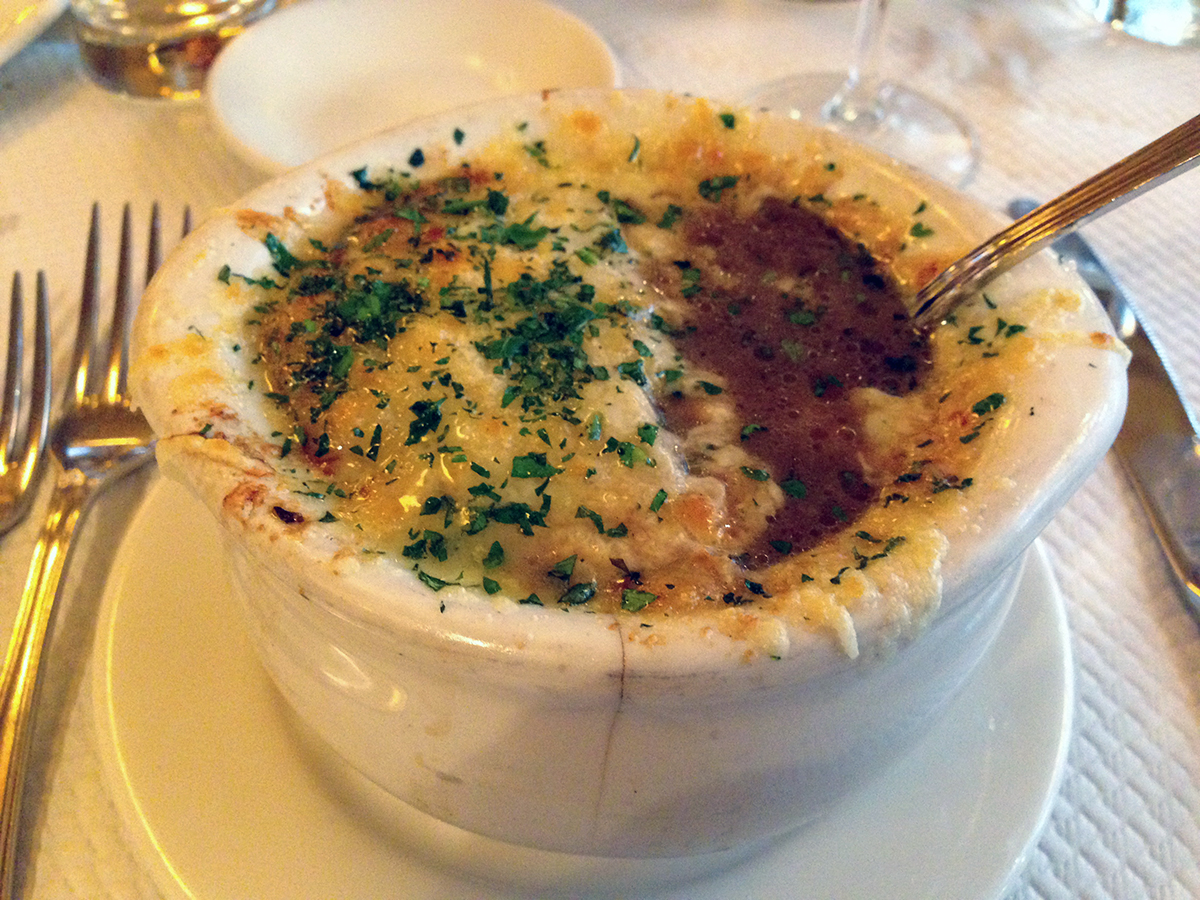 I was glad for the interval before the entrée arrived as the onion Gratinee certainly does satisfy the appetite, but as I spy the Lobster spaghetti making its way to the table, I have somehow magically made room for my next course – it is incredible how a new dish instantly makes you think you can eat more. It's a bit like when you're a child and you can't finish your main meal, but there's always room for apple pie and ice-cream.
To give the dish its full and rightful title, I opted for the Lobster Spaghetti with roasted tomatoes, piment d' Espelette and basil. A bowl which almost looked too good to eat, and which I almost didn't – I spent a good minutes taking pictures of this impressive looking meal. I don't have lobster very often as it's always fairly pricey but I've noticed this particular meal on the menu for some time now and I always say, 'I'll have that one day', and today was that day! The lobster was cooked to perfection – meaty yet soft and totally moreish, and combined with the sweetness of the tomatoes and the earthiness of the garlic, made for a bowlful of spaghetti heaven.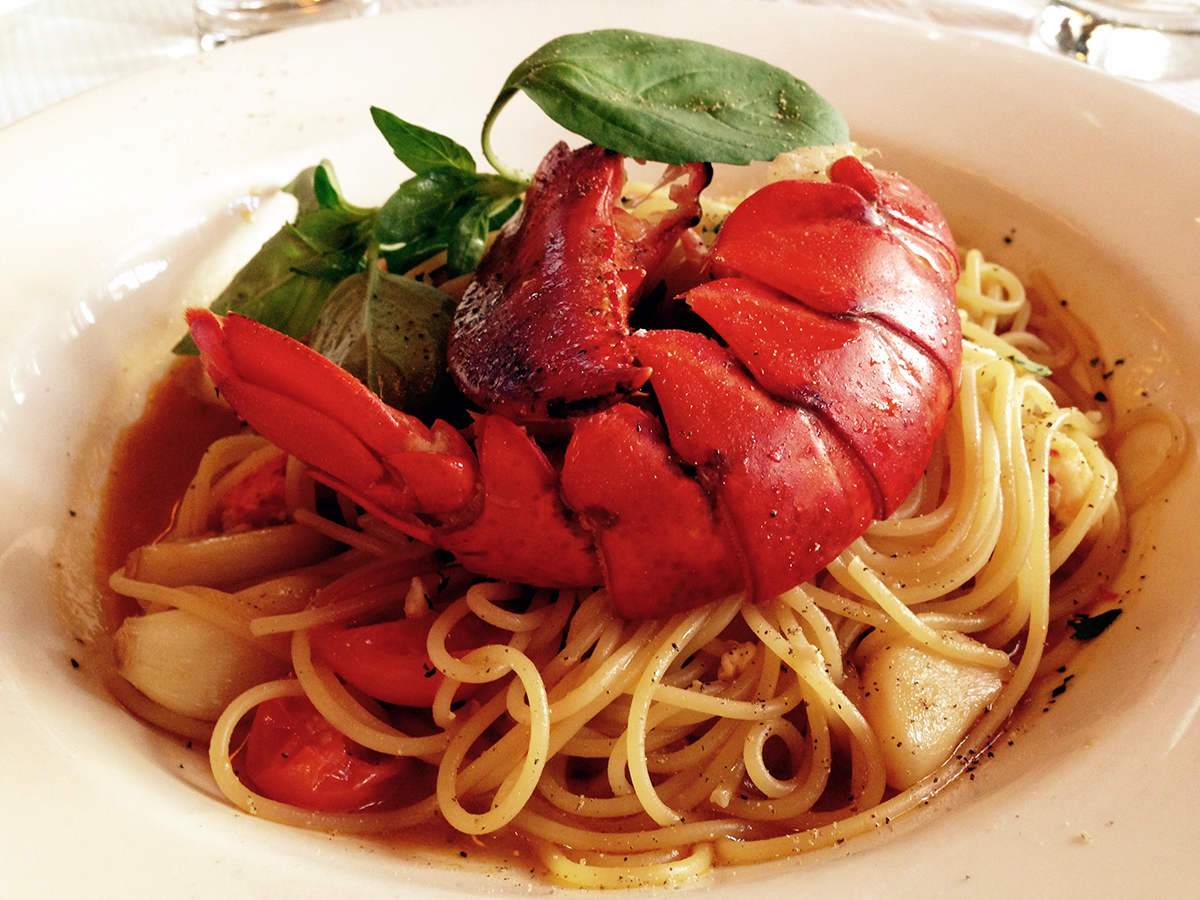 For the finale, I often opt for something sweet, profiteroles are always somewhere in my top five, and Balthazar actually serve a wonderful profiterole dish, yet I was still in in a 'savoury' mood so I eventually landed on the Assiette de Fromage. For me, it was the perfect cheese plate for one with a small but perfectly thought-out choice of a blue, soft and hard cheese, served with freshly toasted bread, and a side of fresh grapes and sweet raisins.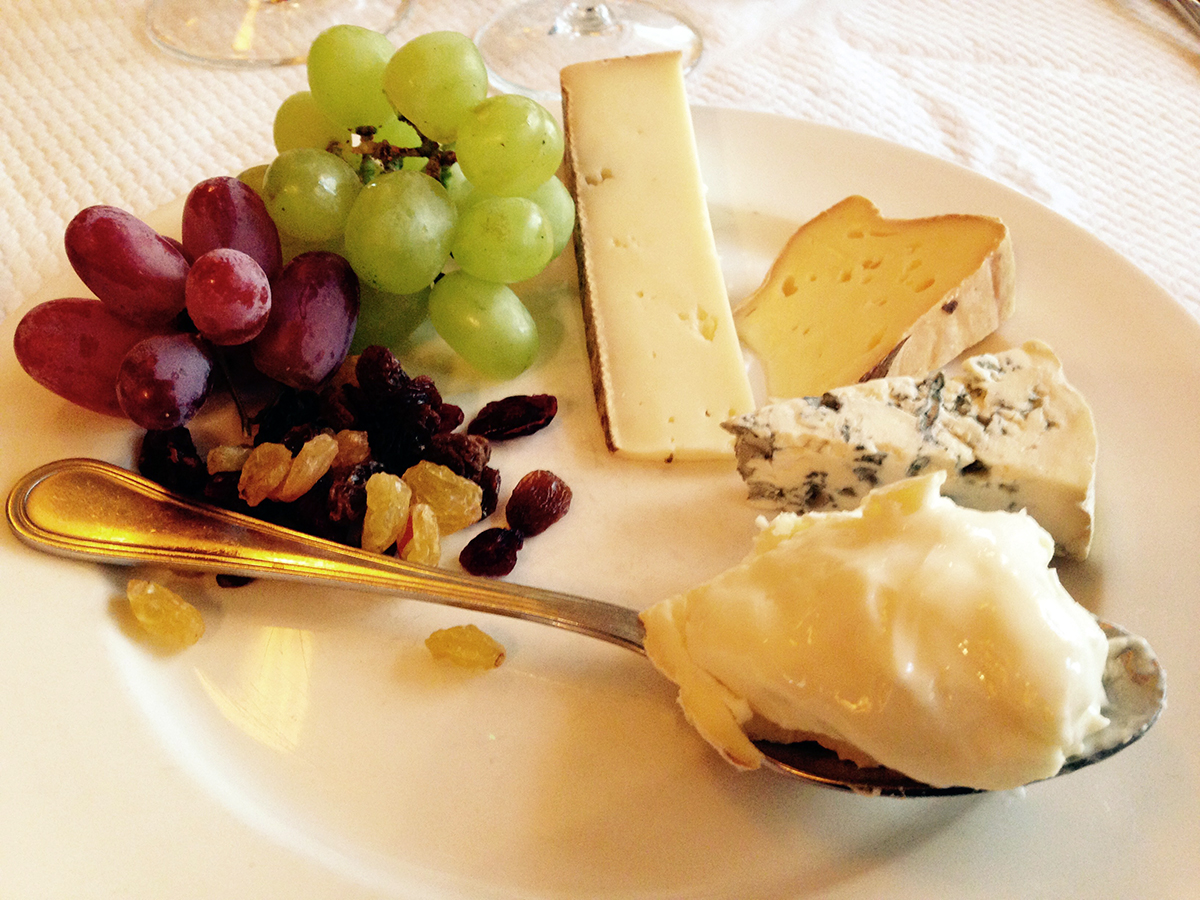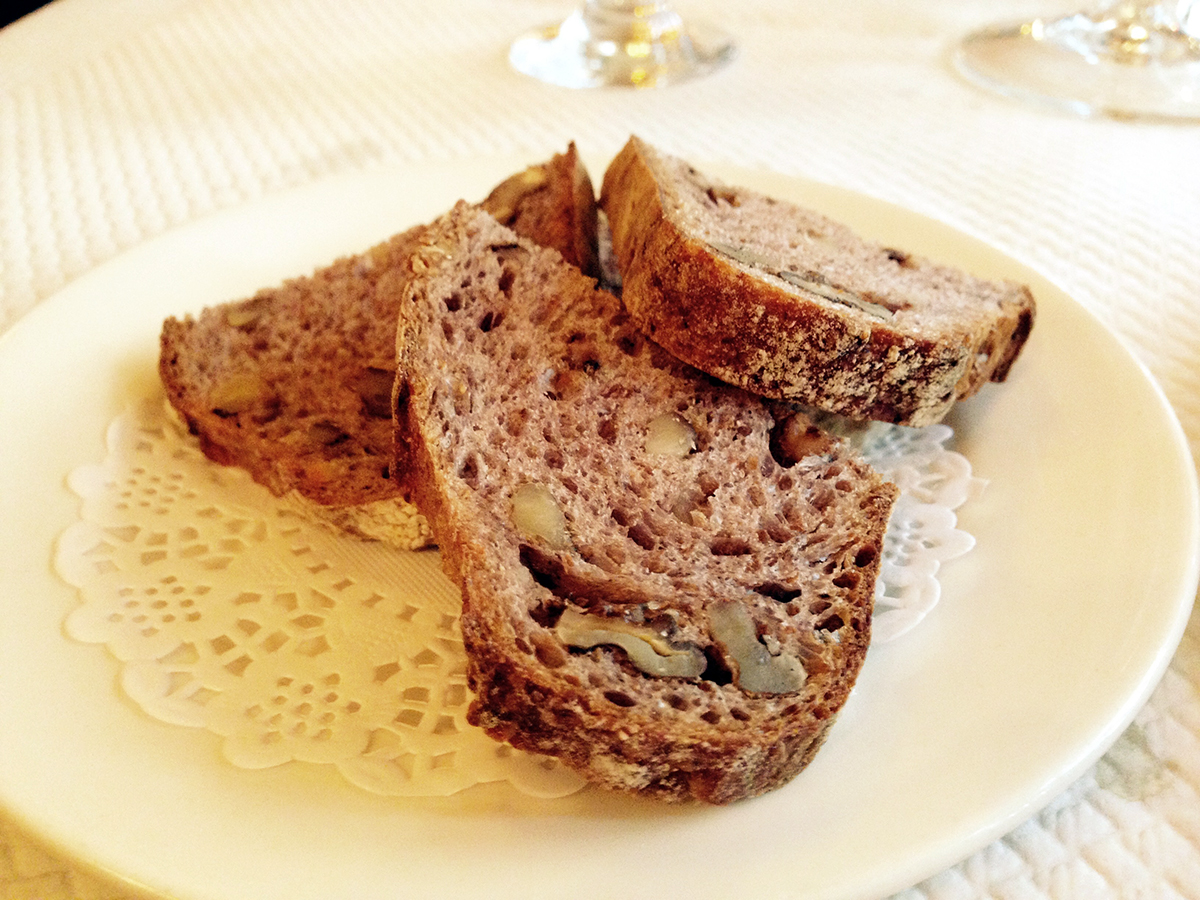 If my calculations are correct, my next visit to Balthazar will be my sixth time, but as the food is so very good and the experience second to none, I anticipate many more afternoons at the address of 4-6 Russell Street, Covent Garden, before the year is out!
To find out more about Balthazar follow on Twitter @balthazarlondon
Balthazar
4-6 Russell Street
London
WC2B 5HZ