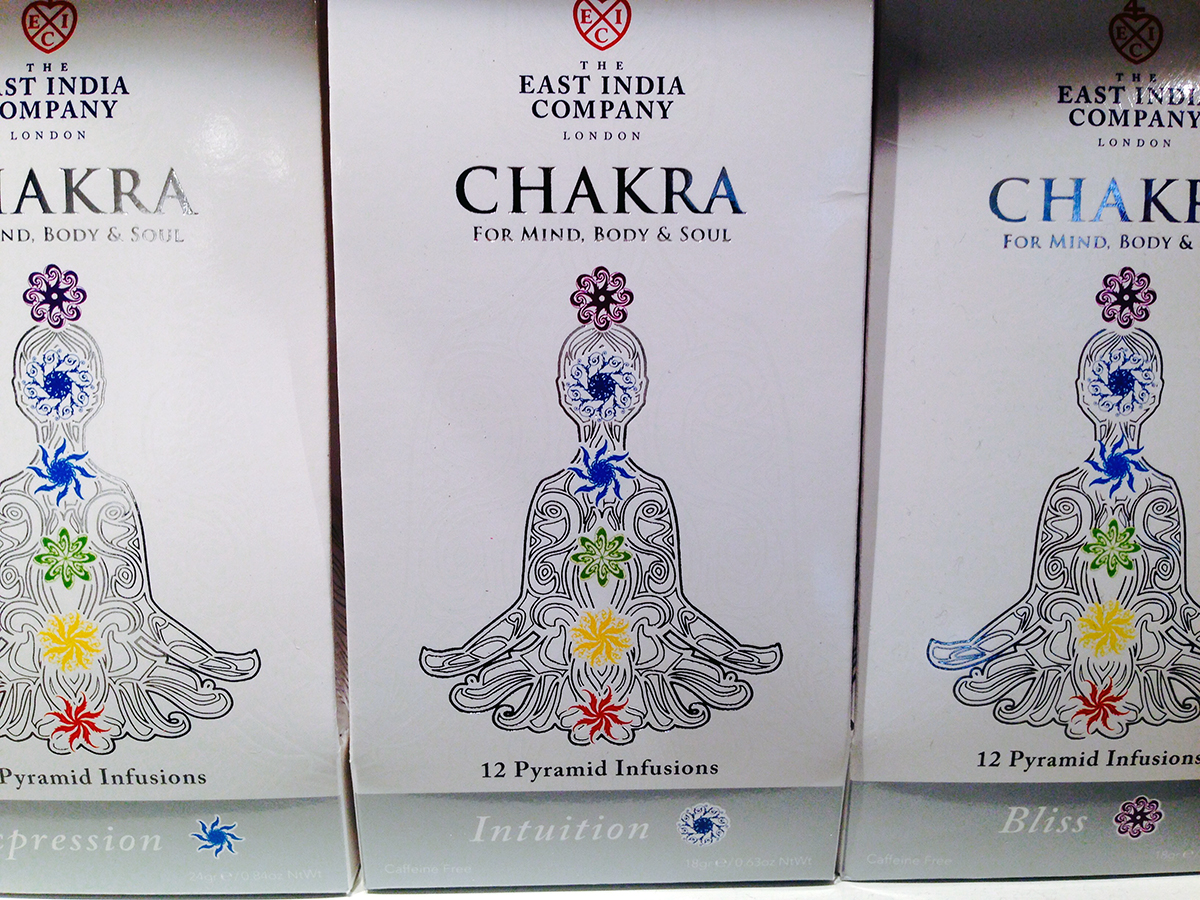 On a recent day out, my friend and I came across The East India Company, in the heart of London's Covent Garden. This company is renowned the world-over for their fine teas, coffee, preserves and condiments. Now, shopping as a rule is never that fun for me, but when it comes to 'foodie' shopping, that's an entirely different proposition. As I recall, it was a rainy London afternoon and so it gave us the perfect opportunity to indulge in a little 'foodie-drinks-shopping'. As soon as we stepped inside the store we received a very warm welcome and (thankfully!) handed some sample teas to try – it also did help warm us up from the rain. As I perused the beautifully displayed teas, I came upon a range of beautifully packaged 'Chakra' teas. I've always been interested in the Wellbeing arena and have been familiar with the Chakra system since my teenage years. I opted for the 'Intuition' infusion which is linked to the 3rd Eye chakra. I've always been fascinated by our intuition, and how we can further heighten our awareness and perceptions, so of course, this tea was definitely the one for me!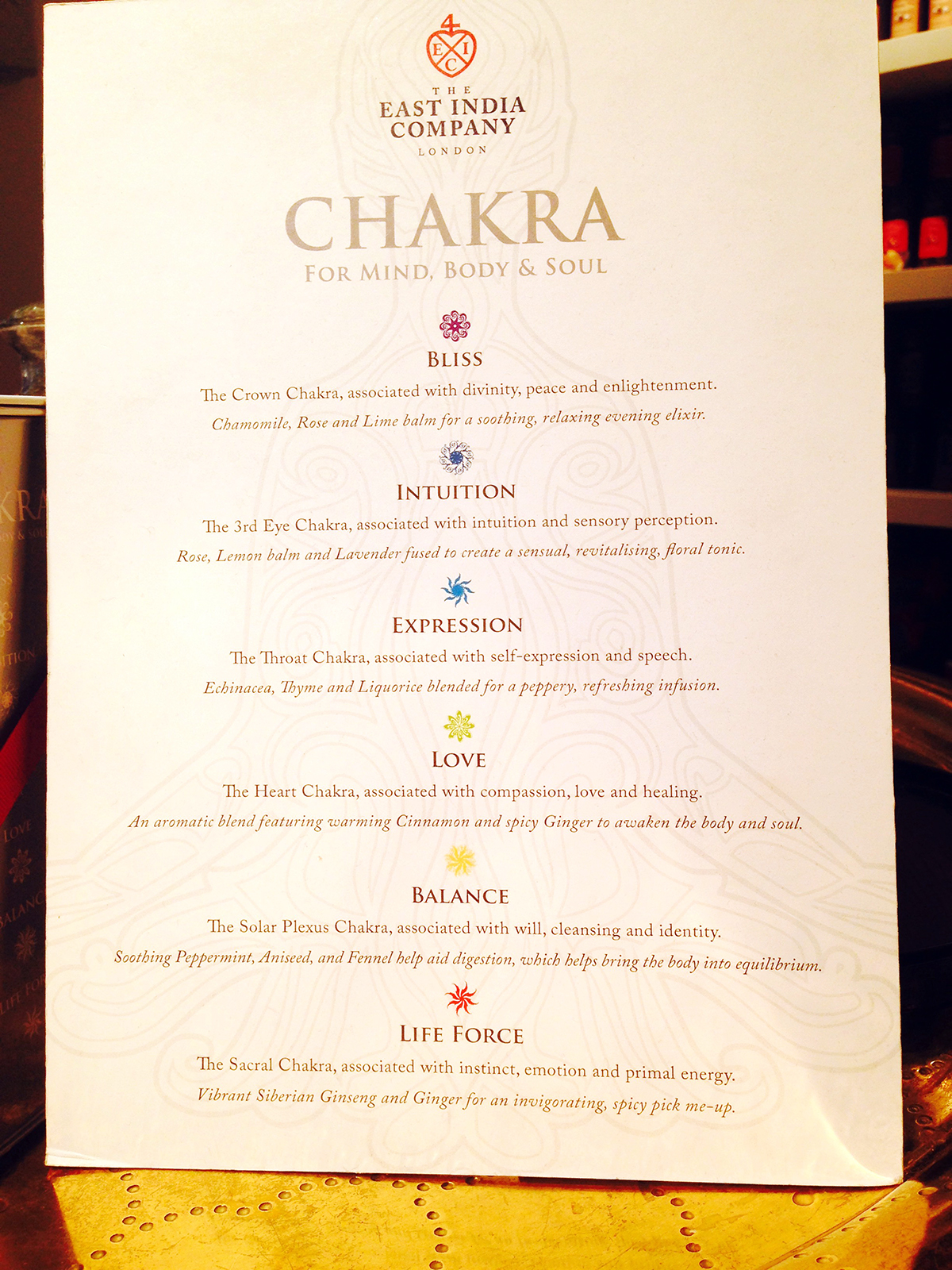 As soon as I returned home, I took out little pyramid bags, each containing a fragrant blend of Lemon balm, rose and lavender. As a guide, they suggest each little bag be infused for approximately 4 minutes, and that the water should be just off the boil. The great thing is that you can actually re-use the bags 2-3 times, so that definitely ensures they last a bit longer than usual. This tea is also caffeine-free which is a bonus if you like to drink several cups throughout the day.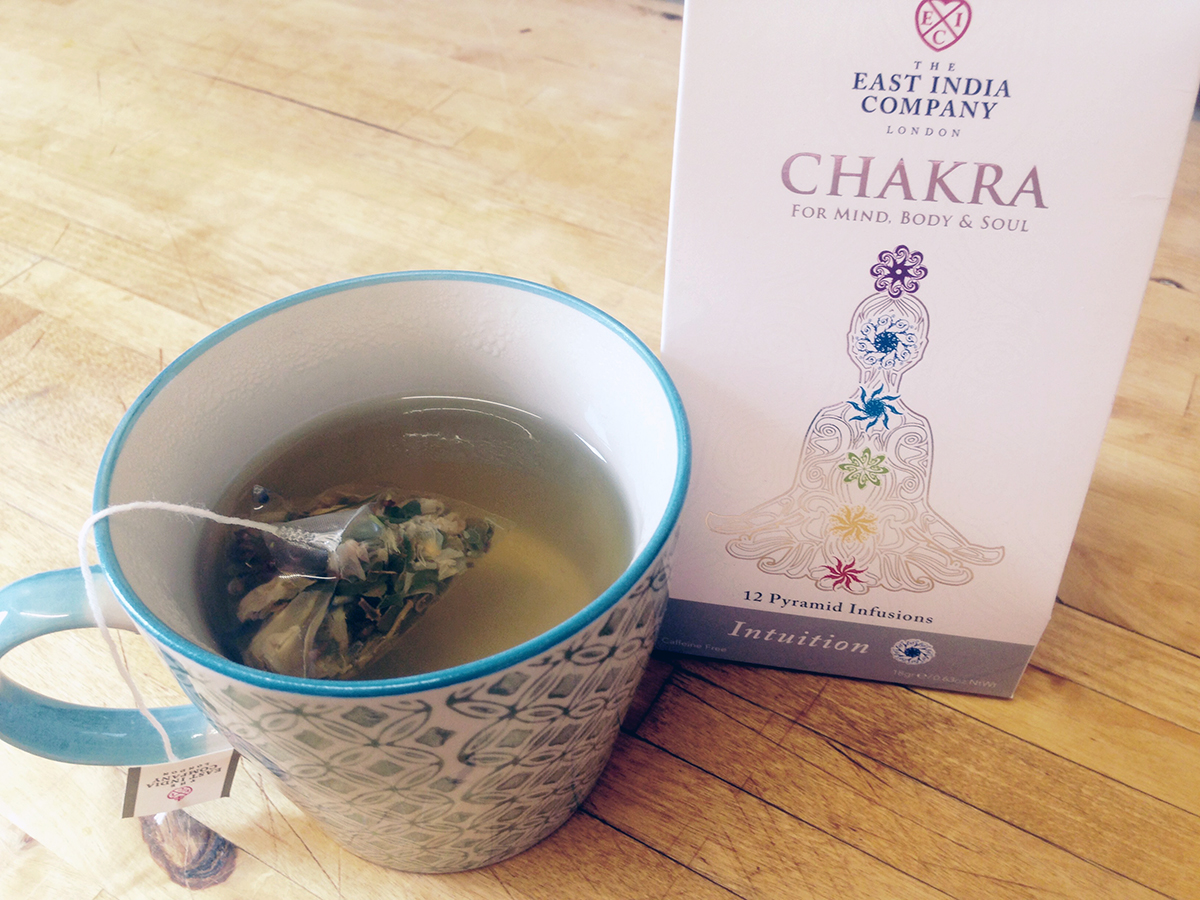 This lovely tea is a delightful mix of floral and lemon notes, which has a gentle, mellow after-taste – certainly a tea you could drink on a regular basis.
There is also a full range of the teas online, so you can choose from a varied range of infusions, including: Bliss, Expression and Love.
For more details on the Chakra tea infusions follow on Twitter @TheEastIndia