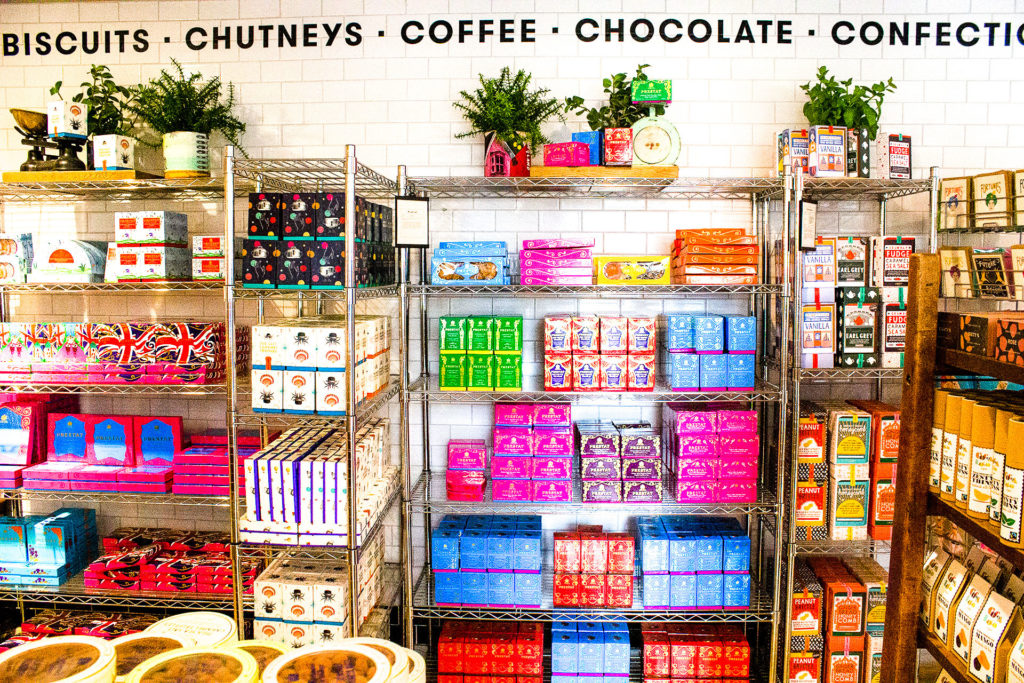 If there's one aspect of shopping I truly love, it's literally anything to do with food. If anyone even makes a hint of a suggestion of going clothes shopping, I shirk away pretty quickly. However, the promise of a lazy afternoon, scouring the aisles of London's top food halls is an activity that fills me with glee. These wondrous spaces, dedicated entirely to food and drink, are sanctuaries for food-lovers everywhere.
If you're after the perfect gift, or simply trying to find your next food fix, these top 5 halls will have your shopping carts brimming with the very best food products in London.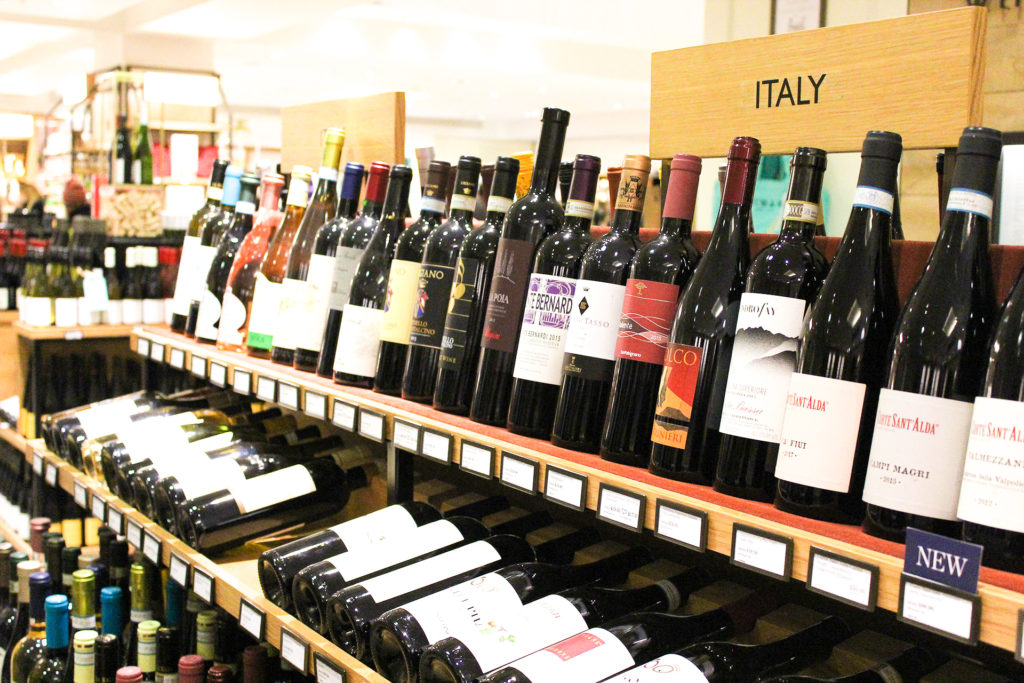 As you descend the 'Gone with the Wind' style staircase to the lower ground floor, it's clear the Food Hall at Fortnum & Mason helps their customer make a superb entrance, and the 'wow' factor doesn't stop there; the food is even better. This iconic store – best known for being the Queen's grocer – is a paradise for all your shopping needs. It's also a treasure trove for new, upcoming brands which are hard to come by in any local supermarkets.
If you're a sweet tooth like myself, you have to take a look through their incredible selection of honey, which range from manuka, to more exciting flavours including truffle, vanilla and smoked chipotle. You can match these fabulous flavours with some of their freshly baked goods – every day they have a variety of fresh scones, and although a spot of strawberry jam and clotted cream never goes amiss, try one of their scones with honey, too.
In the fresh grocery aisle, you will discover their extensive cheese counter, where you can always try a sample before you buy. I generally like a good Stilton, so this is where I like to pick up something of the blue variety for the weekend. You'll also be impressed by their enviable caviar selection which is one of the best in town.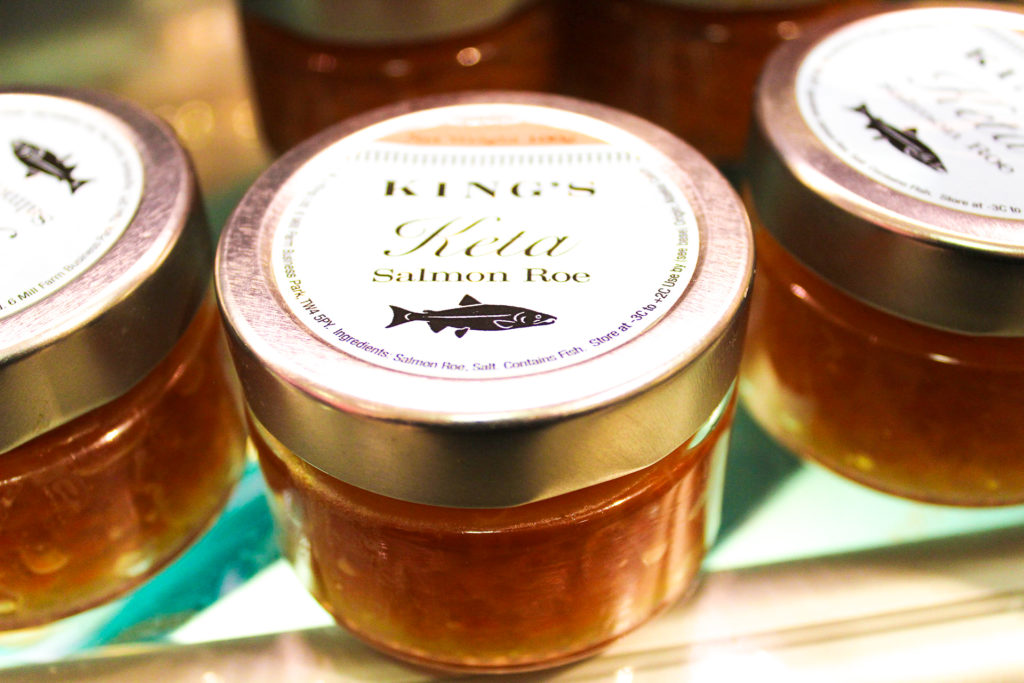 If you're all about gin (and who isn't nowadays) they have an impressive selection of some of the world's best new gins. If you need any suggestions, do have a chat with the staff who are incredibly knowledgeable, and there's more often than not, samples to hand. If you're after something a little different, try their wonderfully aromatic Cassis Gin which mixes perfectly with Double Dutch tonic and a slice of lemon.
Fortnum's has always had a close place in my heart, mainly for its close proximity to Green Park which is a handy tube ride for me, making this food hall one of my most visited; I don't think I go a month without making a quick pit stop to its famed hall.
Top Tip: You can't leave without having a look at the world-famous Fortnums food hampers (located on the ground floor) with a selection beautiful small arrangements right through to their extravagant, product-packed Christmas hampers.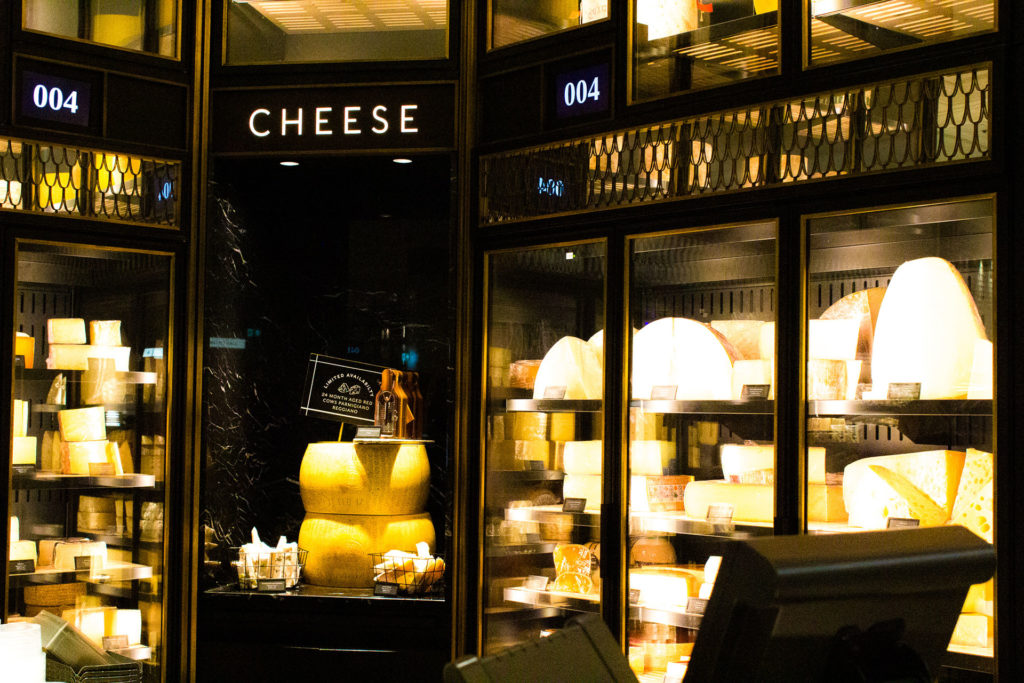 If you're after the ultimate food hall in London, the next item on your food itinerary has to be a visit to Harrods. If you haven't been here before, it's labyrinthine size means you definitely need to carve out some time to really get to see everything – especially as the crowds can get a little manic at times. However, if you can take the queues, this hall truly is the mecca for food-lovers everywhere.
My suggestion is to start with the fresh foods section as it's definitely going to get the palate going, particularly if you're shopping for items for dinner or an evening get-together with friends. For instance, do take a look at what cheddar they currently have as it always pairs very well with their Apple and Ale chutney. Also, don't forget a good slice of Parmesan – a fridge essential.
The fresh bread section is like a work of art in itself, and their delicious sourdough is a great choice at any dinner table. Also, don't forget to pick up some of their freshly made chocolate muffins and doughnuts.
One of my favourite aspects of Harrods food hall is their impressive range of teas. If you're looking for something specific, their delightful experts are on hand to help you get the most out of the experience. I have a tendency to go for the same selections I've had for years: English Breakfast Tea and Earl Grey. And although I'll always request these teas ahead of all else, it's also nice to mix it up a bit. I've since been introduced to their Lemongrass and Ginger tea which I have most afternoons.
Top Tip: Pick up some of their famous branded chocolates which are great for presents or indulgent treats!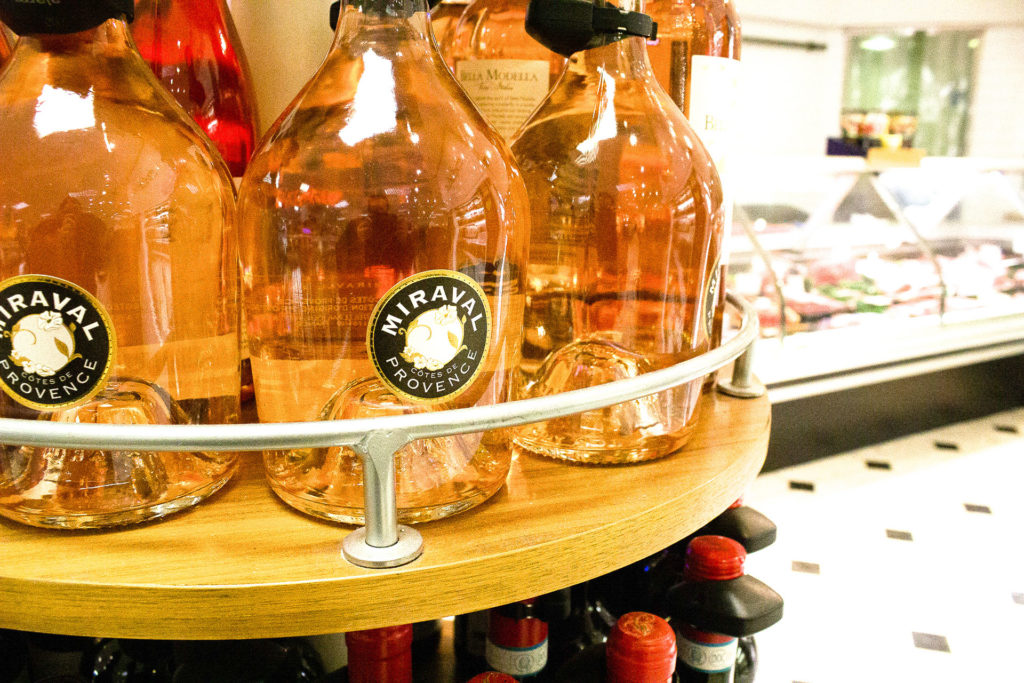 I immediately feel a sense of serenity as I walk the few steps towards the lovely food emporium that is Selfridges Food Hall. On recent visits, I've been greeted by the comforting sight of new arrival – Blondie's Kitchen – which serve, quite possibly, the best cookies in all the land. If you haven't tried the Klassic with a K (a squidgy vanilla cookie, topped with a Kinder bar) you haven't lived. They also have a Lola's Cupcakes concession which is always reliable for great take-away treats and a decent selection of gluten-free items.
You'll also be happy to find a well-stocked aisle of pantry essentials including a rather impressive selection direct from the US – Marshmallow Fluff, in particular, is my new cupboard essential.
You'll also spot a great variety of teas, jams and rather delicious soups from Daylesford. For lunchtime treats, don't miss their display of golden-hued pork pies and deli items before they get snapped up.
If you're looking for larger dishes to take away, Masala Zone, make some of the tastiest curries I've tried. I'm a creature of habit and I always have the same order: Paneer Masala with naan bread which makes for a quick and delicious dinner.
Of course, you can't leave Selfridges without some of their marvellous Fruity Strawberry Shortbread which is my snack of choice for my journey home.
Top Tip – If you're after unusual cocktail mixers, they have an impressive selection of tonics and fruit purees, as well as pre-made alcoholic drinks.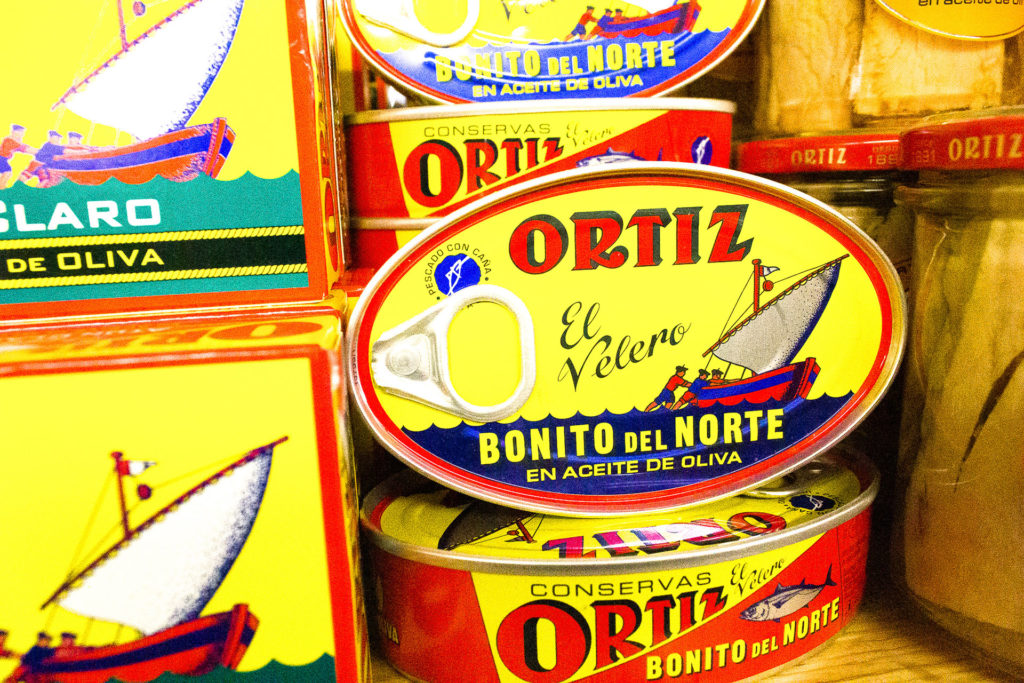 The famed 5th floor at Harvey Nichols is the best floor in the store in my humble opinion – fashionistas will beg to differ, of course. Yet, my fellow foodies will appreciate the bright open space at the very top of this Knightsbridge stalwart, offering not only their renowned Fifth Floor Café, (as well as a welcome outpost of Burger and Lobster) but the refined grocery shopping on offer. Harvey Nichols is one of the smaller food halls yet it packs a punch in terms of sheer variety of products on offer.
You'll discover Harvey Nichols has a rather impressive selection of sweets and chocolate, and I have made more than a few discoveries here. If you're looking for a sweet treat without too many calories, Jealous Sweets, are sure to tickle those taste-buds – they're incredibly addictive, however. You can also find pillow-soft marshmallows from The Naked Marshmallow Co which are nothing short of divine. I guarantee your shopping basket will be filled to the brim with delicious treats.
For easy suppers, I always like to pick up their fashionably branded pasta sauces (they do look great on the shelf, I must say) and I've been buying their Pesto Alla Genovese for years. Another type of sauce that they do considerably well is their mouth-tingling hot sauces, perfect for pepping up any dish. If you like a fiery sauce, (which I certainly do) try Khoo's Hot Sauce, which is actually really great in a Shakshuka.
You can also pick up the tastiest canned fish courtesy of Ortiz. Not only do they have the prettiest, most vibrant packaging imaginable but this fish is of superior quality. It is a little pricey at £4.25 but for fresh summer salads, when the tuna is on show, this is the best you can buy.
Top Tip: If you've hauled it all the way to the 5th floor, make sure you stop to enjoy a well-deserved glass of bubbly at their sumptuous bar.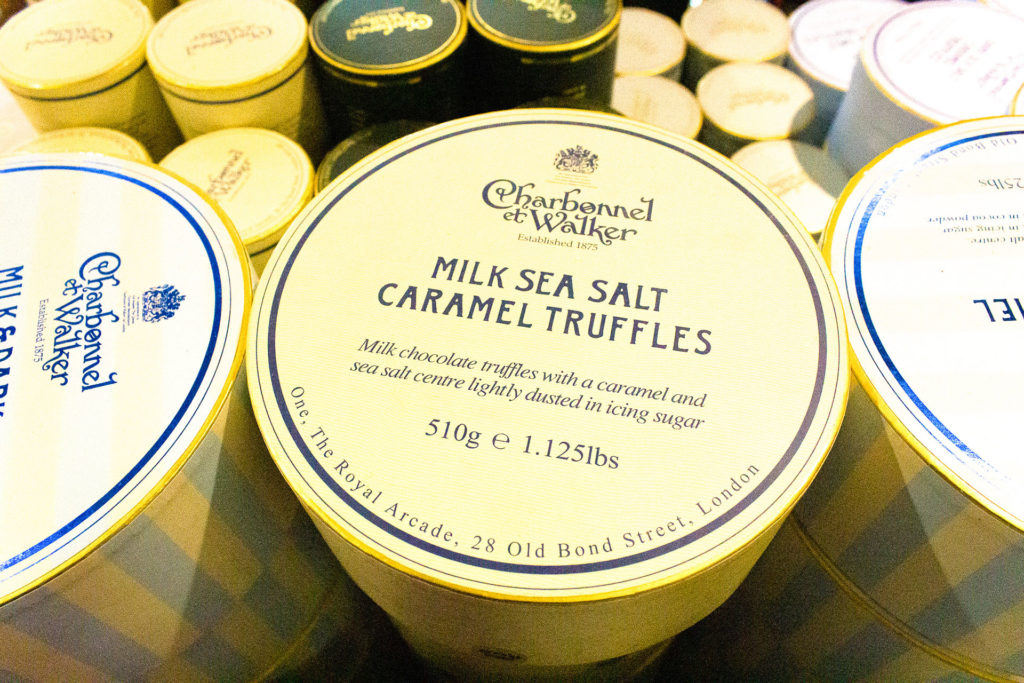 If you're looking for London's 'sweetest' food hall, and I do mean that in the literal sense, you have to check out the delectable mini food hall at Liberty. This beautifully curated space is without question my go to for sweets, chocolates and literally anything of the sugary variety – basically anything that my dentist would vehemently disapprove of. For those weekend indulgences, I adore their Sea Salt Caramel Truffles which I generally hide from all others, and consume greedily by myself.
This is also the perfect place to come for all those artisan products you can't find anywhere else. In particular, I love their sauce and condiment selection, as they not only taste delicious, but the packaging is adorable (I'm a sucker for gorgeous branding). If like me, you can't eat anything without tomato sauce, you have to try their Black Garlic Ketchup which is a unique twist on an old favourite, which offers plenty of punchy, spicy flavours. Also, their classic Chunky Piccalilli is another cupboard staple – perfect for salads, sandwiches and barbecues.
Liberty is also where I buy most of my birthday and Christmas gifts. Just take a peek at their Yorkshire Rhubarb and Ginger Jam, which has the cutest packaging ever designed (family and friends you know what to expect in your stocking this year!). It's also the only rhubarb product that I actually like and has fast become a staple with my morning toasted sourdough. Heavenly!