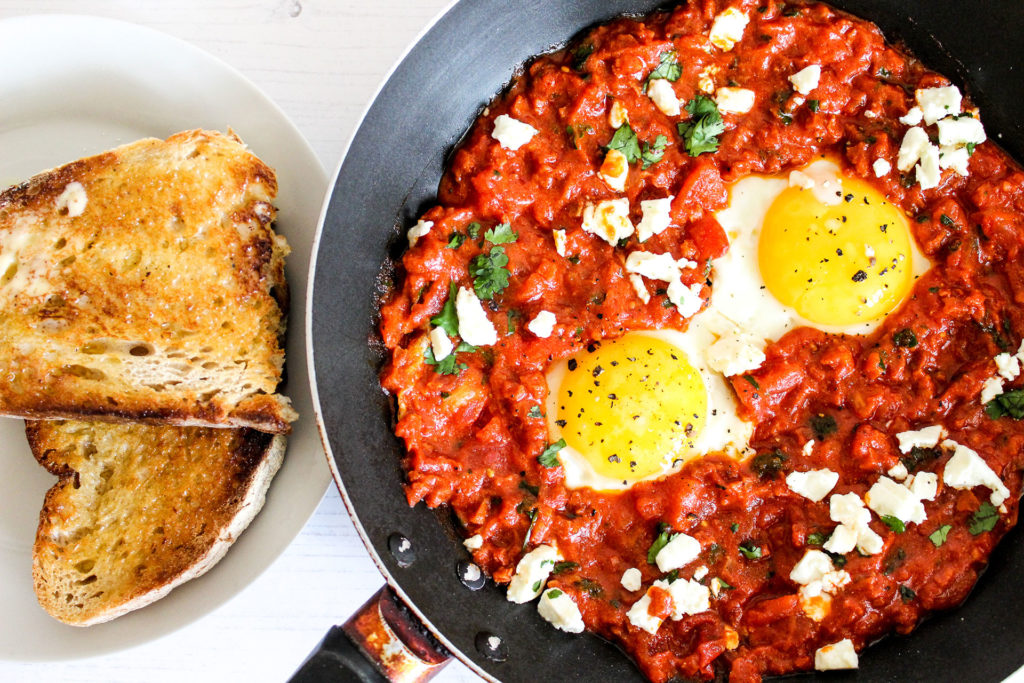 If there's one dish I'm currently making above all is else it's my divinely addictive, Spicy Chorizo Shakshuka. It is incredibly simple to make, and best of all, perfect for a quick and satisfying lunch. I'm going through something of a hot sauce phase and I like to pep mine up with a generous dash of Cholula, which definitely helps make this dish one spicy, little number.
Most days, I'm sat writing on my laptop so I really enjoy the process of taking some time out to make a cooked lunch for myself, and it's become (not surprisingly!) one of my favourite aspects of working from home. I hope you enjoy this dish as much as I do.
Ingredients:
1 tablespoon of olive oil
2 tablespoons hot sauce (use 1 tablespoon if you don't like your dish too spicy)
Handful of coriander (roughly chopped)
Crumbled Feta cheese for the final flourish
Method:
In a small frying pan, heat 1 tablespoon of olive oil, then add half a teaspoon of paprika and the chorizo. Cook for approximately two-three minutes until the chorizo pieces are nice and crispy.
Next, add half a can of chopped tomatoes and cook through for around two minutes. As soon as the tomatoes start to gently bubble, add 1 teaspoon of creme fraiche (this brings down any acidity from the tinned tomatoes and also gives the sauce a lovely creamy texture). Add in 2 tablespoons of hot sauce and stir. At this point, you can also add the coriander, but leave some behind for sprinkling on top later. Season the sauce with salt and pepper.
Make two small wells in the tomato sauce and crack the eggs into the pan, and leave to cook for a good three minutes. It can take a while for the eggs to cook through but this gives the sauce time to slightly reduce which further enhances the flavour.
As soon as the egg whites have firmed, and the yolks are still soft and runny, take the pan off the hob and scatter the crumbled feta, as well as any leftover coriander.
Serve straight from the pan with a side accompaniment of buttered, sourdough toast.