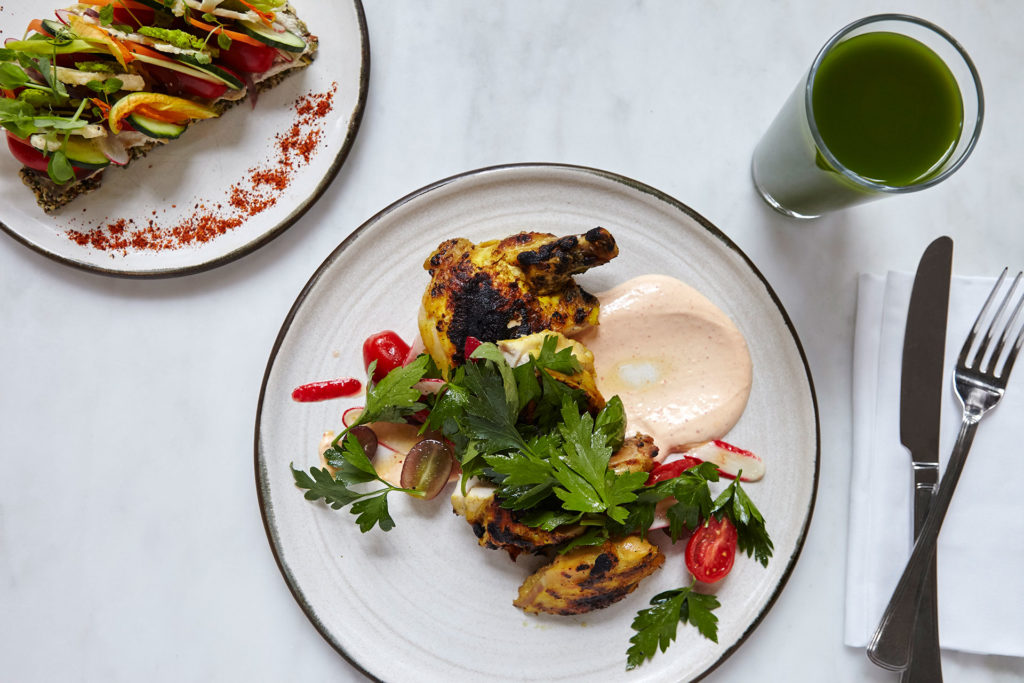 The concept:
Malibu Kitchen brings the sunny L.A. vibes to Blighty with a fresh, Californian-style menu, perfectly devised for the health-savvy Londoner. If you've visited the Palm tree shores of Cali, you'll definitely feel its presence here with a focus on seasonal, often "raw" ingredients, as well as super-food salads, tacos, flat-breads, cured fish and meats. It's the kind of place that subtly reminds you of the joys of healthy eating, with plenty of inventive flavour combinations. And if all this healthy eating sounds far too virtuous, you'll be pleased to know I actually spied a Cheeseburger on the menu (I managed to resist, just about).
The restaurant itself has an easygoing, casual atmosphere with counter-style seating and a few booths sprinkled in for good measure; not forgetting the restaurant is located within the magnificent surrounds of the Grand Banking Hall of The Ned, which is a treat in itself.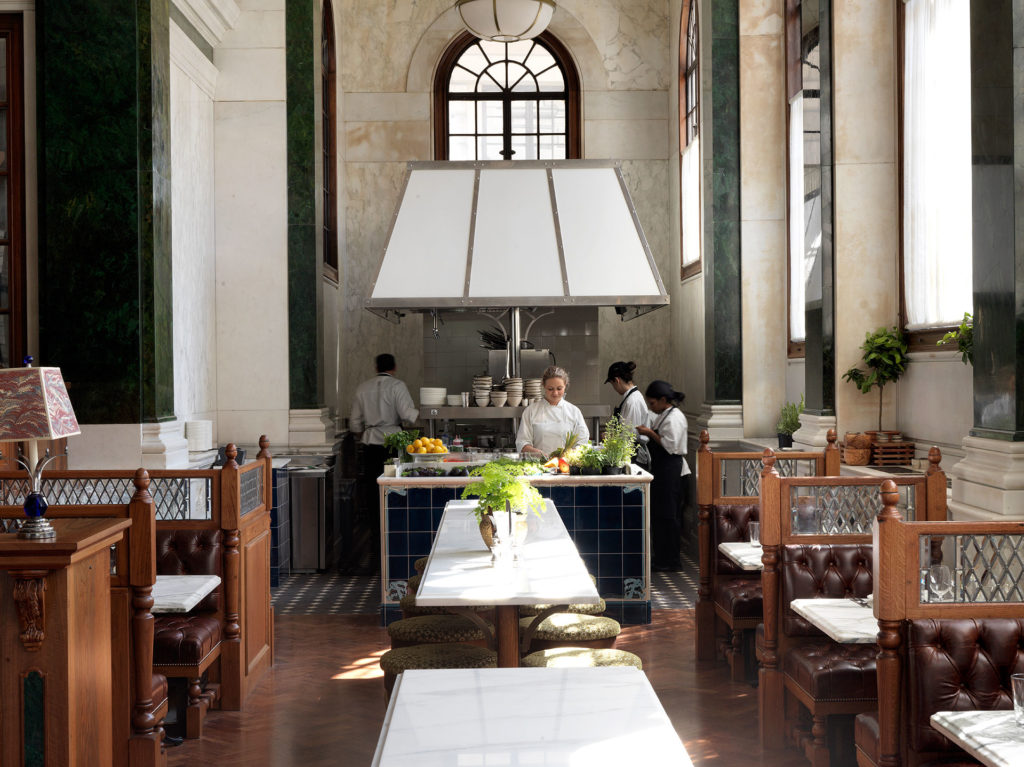 Best dishes:
The "Brick" chicken (aptly named as it is cooked with a brick on top to flatten the meat and guarantee that burnished, crispy skin) consists of generous pieces of perfectly plump, golden chicken (corn-fed, of course) which is the foundation for a few key accompanying ingredients; notably the aromatic basil, which plays perfectly with the ripe tomato and sweet flavours of grape. The spicy yogurt dressing brings all the ingredients together with a much-needed warming kick.
You'll have more than enough room for the following plate of Sea bream tacos which devolve into a crumbly, crunchy mess (as all good tacos should!) with great crisp from the crunchy panko, as well as a heavenly soft, milky Sea bream. The accompaniment of Pico de gallo is the perfect tangy salsa with a heady, herbal hit from the coriander.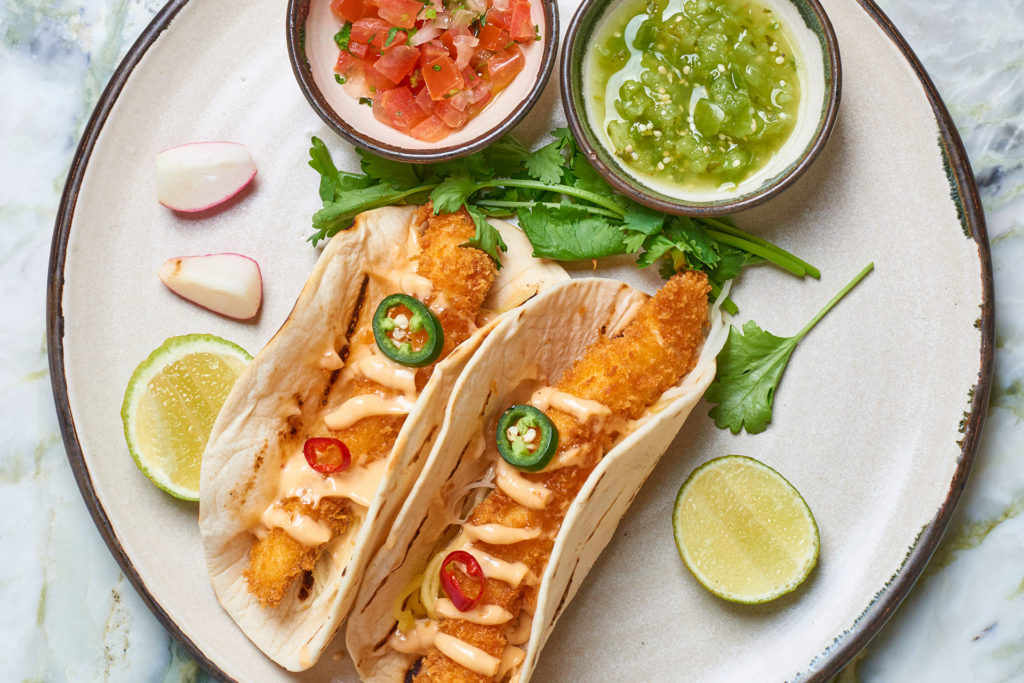 Good for:
Impromptu lunches with friends and speedy business meetings. I must hasten to add that while our reservation at Malibu Kitchen was for dinner, (and delicious as it was) I think lunch would be a better option. The incredibly prompt service meant we were in and out in record time, which is why more casual encounters is better suited to the easygoing vibe of this restaurant. It's also a good choice for lunch if you need to power through the rest of the day without feeling overly gorged – you're not going to fall into any kind of 'food coma' during subsequent meetings, that's for sure.
Also, if you have some time on your hands, it's a great opportunity to check out the rest of The Ned which offers plenty of opportunity for a cheeky afternoon cocktail.
Current deals:
If you're into your tacos (and who isn't?!) you can't miss their Tuesday Deal which includes two tacos, a side dish and dessert, along with a delicious Picante de la Casa all for £27.
To make a reservation, contact:
Malibu Kitchen
The Ned
27 Poultry
London
EC2R 8AT
T: +44 (0)20 3828 2000
E: [email protected]
Photos copyright of Malibu Kitchen